In Florida's Graying America, a Call to Attend to Infrastructure and Communication
Editor's note: The American Communities Project asked a few community leaders around the country to share their hopes and what their community most needs from the new Biden administration.
I am City Administrator for America's Seaplane City, Tavares, in central Florida's Lake County (part of Graying America in the American Communities Project). Here I manage a full-service city of 18,000 people with 200 employees and an annual budget of $55 million. As I consider my city's needs and my hopes for the newly inaugurated Biden administration, I offer my own opinion here, not that of the City or its elected body.
Addressing Needs
As the administration gets underway, I think our most pressing need is to obtain financial assistance for existing infrastructure. I'm not sure we need more or newer infrastructure as much as we need to maintain our aging infrastructure.
In general, what cities need are more grant programs to repave streets, fund public safety, police departments, fire departments, and Emergency Medical Services as well as maintain trails and parks and local economic development programs. Currently, the federal and state governments will only fund new infrastructure, then dump the maintenance of infrastructure on the backs of local governments that cannot afford it. What local governments need are more infrastructure maintenance grants and programs than new construction grants. Implemented strategically, those maintenance grants could incorporate "unification" conditions that the federal grant agency places on the community that further the federal government's priorities. For example, if the federal government believes each city should have an accredited police department, it could make that a condition of receiving the infrastructure maintenance grant.  This grant assurance would continue long after constructing the capital item.
To that end, I recommend that the Biden administration reverse the entire federal formula. Instead of providing a grant to build a capital item that the local government agrees to maintain, the local government ought to build the capital item through local taxation and low-interest governmental infrastructure loans.
Then, the federal government ought to agree to assist with the maintenance of the infrastructure tied to a "unification" grant assurance. (A unification grant assurance is a requirement the federal government puts on the local government, supporting a unified position across America at a local level that the federal government wants implemented. It continues as long as the local government desires to receive that annual federal maintenance contributory grant. An example of a unified position: that all local police departments across America should be accredited.) Either providing annual payments or establishing a local trust fund for continued maintenance of that infrastructure would suffice.
Such a move would reduce the federal government's financial burden for large capital expenditures on local projects, while reducing local governments' annual burden of maintaining and operating their infrastructure, while implementing a unified position across America on a local level — a win/win/win.
Realizing a Vision
In that spirit of mutuality, I'd like to see the new Biden Administration lead and unify the nation by lowering the volume and influence of the relatively small number of extremists and raising up the voices and influence of levelheaded, rational Americans.
Then, it must focus on implementing this vision — because a vision without implementation is a hallucination. The work of the federal government and this new administration gains its authority from America's founding fathers, who had a clear vision of how government should work. The federal government was to be dependent on the states. As James Madison wrote: "Each of the principal branches of the federal government will owe its existence more or less to the favor of the State governments, and must consequently feel a dependence." The Tenth Amendment of the Constitution stresses this point, stating: "The powers not delegated to the United States by the Constitution, nor prohibited by it to the states, are reserved to the states respectively, or to the people."
In this structure of federalism, the expression "all politics are local" rings true every day. Citizens reach city government first because the city is the closest to the people. If the new administration wants to have an immediate impact on Americans, I'd recommend using two existing channels: local policymakers and local implementers.
Local policymakers (city councilors) are represented by the National and State League of Cities.
Local implementers (professional city managers/administrators) are represented by the International City/County Management Association (ICMA), and in Florida the Florida City/County Management Association.
If the administration wants to immediately implement a vision and communicate that vision to Americans, it could, in theory, make one phone call to ICMA's Executive Director Marc Ott to get the ball rolling, and the message would get to every professional city and county manager in the U.S.
If the administration wants to immediately implement a policy and communicate to every local policymaker in the U.S., it could make one call to the National League of Cities Executive Director Clarence Anthony. The message would, in theory, get to every local elected official in the United States and to every American via their elected local official and trusted city manager.
To be fair, not every city or county elected official belongs to these two associations. However, most do belong to them as well as their affiliate state associations. Both associations have enumerated ethical standards for membership and sanctions for violating these standards — the embodiment of rationality and levelheadedness. I think this underused pipeline to local communities should be used more by the new administration, given new video conferencing technology like Zoom.
In my humble opinion, delivering a message, policy, or action via local and levelheaded Americans will produce the best results.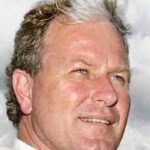 John Drury is City Manager for Tavares, Florida.