In Arizona's Maricopa County, Awakening After a Winter of Discontent
Editor's note: The American Communities Project asked a few community leaders around the country to share their hopes and what their community most needs from the new Biden administration.
In this past year, I have seen so many fall down, fall ill, and tumble into despair over a pandemic that has infected every aspect of our community. I see people in our food lines for the first time in their lives. I see the desperation and sadness in their eyes, mothers and fathers who are having to work, to teach their children at home, and to figure out how to survive with so many disparate messages.
It is the culmination of four years of hate, selfishness, anger, and neighbors pitted against each other. Family members and friends no longer talking to each other. Justice lost, humanity waning, and a "me first" attitude that hurts us all so deeply.
I feel as though I am coming out of a very deep sleep, a winter of discontent that lasted four years. My heart is soaring as I watch the inauguration ceremony. My hopes are reawakened in a land of free and brave, in the possibility of achieving the impossible, the determination that all shall be included in this country that I love so much.
Our new President said: "To overcome these challenges — to restore the soul and to secure the future of America — requires more than words.  It requires that most elusive of things in a democracy: Unity."
This is the America that I dream of, that I love. This hopefulness, this inclusion, this "we can do anything if we work together" is the America that I work for. I have always believed we are only destroyed from within. To unite with each other we must respect our differences, embrace our uniqueness, and celebrate each other's accomplishments. Americans roll up their sleeves and work together. Americans care about the rest of the world. We are not really "me first" but "how can I help?"
This is what led me to work in the nonprofit world, where my deepest beliefs are demonstrated in the work of my hands and heart. Where I can make a difference. To me, the Biden-Harris team represents the absolute opposite of the last four years. The spirit of their inauguration takes us back to a home in our hearts, a place where our children can feel proud of us and we can mend fences.
This dawn of a new day makes me not even want to reflect on the past, not mention my concerns about us forgetting what we have survived and not making the changes we need to make. The excitement of a government that looks like its people, that places honesty and freedom of the press at the top of their list, makes me want to believe in this impossible dream with all my heart.
I am so grateful to all who fought to make this a free and fair election, to all who stood by their principles the past four years despite the pull to the dark side. Thank you, Joe Biden and Kamala Harris, for taking the weight of our world on your shoulders and showing us the light at the end of the tunnel. I promise to keep my light turned on.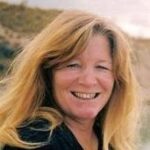 Annie Ansell is Executive Director of Dysart Community Center in El Mirage, Arizona. The organization provides educational and developmental opportunities for low-income children and adults in the Northwest Valley of Phoenix.