What Happened on Election Night in Michigan
Michigan Gov. Gretchen Whitmer's reelection wasn't about her over performing with a few key voter groups in the state, it was a broad-based win that left evidence across the board in the American Communities Project.
Across all of the eight ACP community types in Michigan, she improved her margin compared to Democratic President Joe Biden's performance in the state in 2020. Considering she won the race by more than 10 percentage points that's not a huge shock.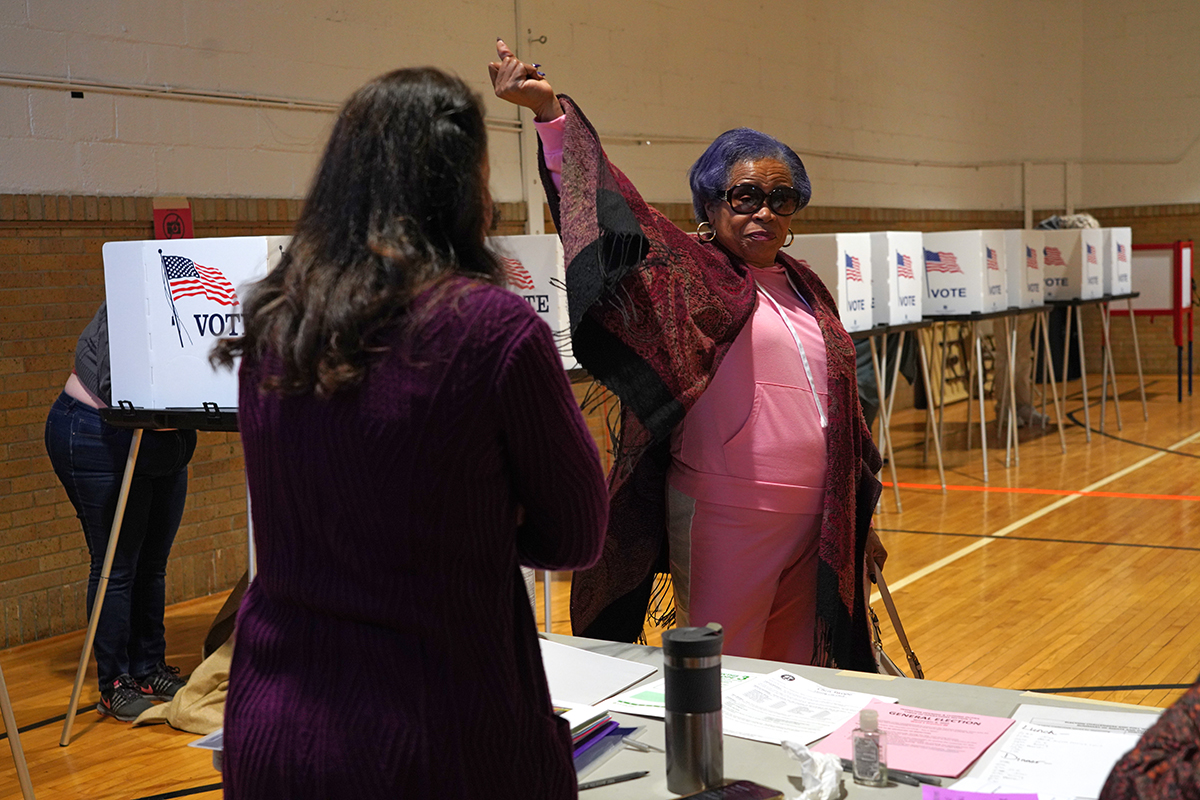 More surprising, however, was the record midterm turnout in the state on November 8th and what that turnout looked like. Whitmer's team may have slightly missed the mark in Wayne County, the Big City home of Detroit (that was a potential concern we noted in the long piece the ACP did on governor's race before the election). But the state's Urban Suburbs, Exurbs and its College Towns came through in a big way.
A ballot proposal to make abortion a constitutional right in Michigan and the weakness of Republican Gubernatorial Nominee Tudor Dixon, may have made a difference in those communities.
Whitmer's Big Margins
Michigan is a complicated state with deep red rural areas (Working Class Country and Graying America counties) and deep blue Big Cities,  Urban Suburbs and College Towns, but across all the ACP types Whitmer saw better margins in 2022 than Biden did in 2020.
That does not mean Whitmer won everywhere, but even where she lost, she lost by less.
For instance, Whitmer lost the state's 31 Graying America counties by 15 percentage points, but that was more than 8 points better than Biden's loss in those counties in 2020. And in the state's 17 rural, blue-collar Working Class Country counties, Whitmer's 20-percentage point loss was 11 points better than Biden 31-point margin of defeat.
Whitmer even managed to flip the vote out of the state's one Exurb county near Lansing and the blue-collar Middle Surburb counties on the eastern side of the state, mostly around Detroit. She won the vote from those seven counties after Biden lost them by 7 points in 2020. Those counties had been a well of support for Republican Donald Trump in 2016 and 2020.
Massive Voter Turnout
The last gubernatorial race in Michigan (in 2018) generated a record 4.25 million votes. But this year's race beat that number by more than 200,000 – and that is in a state where population growth is essentially flat.
The numbers were down compared to the presidential election of 2020, of course, but not by much. And when you compare the 2022 votes by ACP type to 2020, you can see the high turnout was somewhat uneven.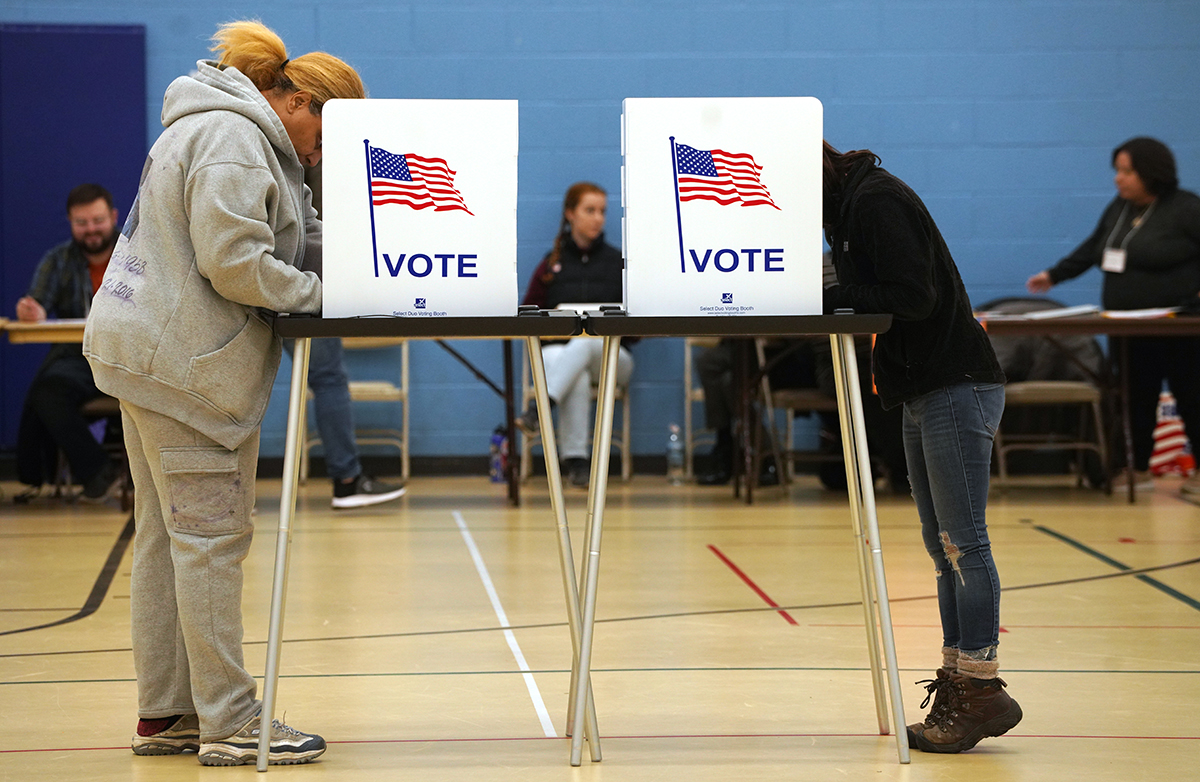 Overall, the state produced 80% of the votes it produced in 2020 (an impressive feat) and most of the county types were above that benchmark. Only two were below: the state's Big City county of Wayne, which produced only about 74% of its 2020 vote, and the Middle Suburbs, which produced 79%.
To be clear, this was not a national trend. In some states turnout was down compared to 2018. But Michigan went in the other direction and there are a few community types of note.
Look at Michigan's Exurb, for instance, Clinton County. Not only did Whitmer flip it to vote Democratic, the county produced 86% of its 2020 vote total. That suggests that Democrats in the county were strongly motivated to vote, while Republicans were less so.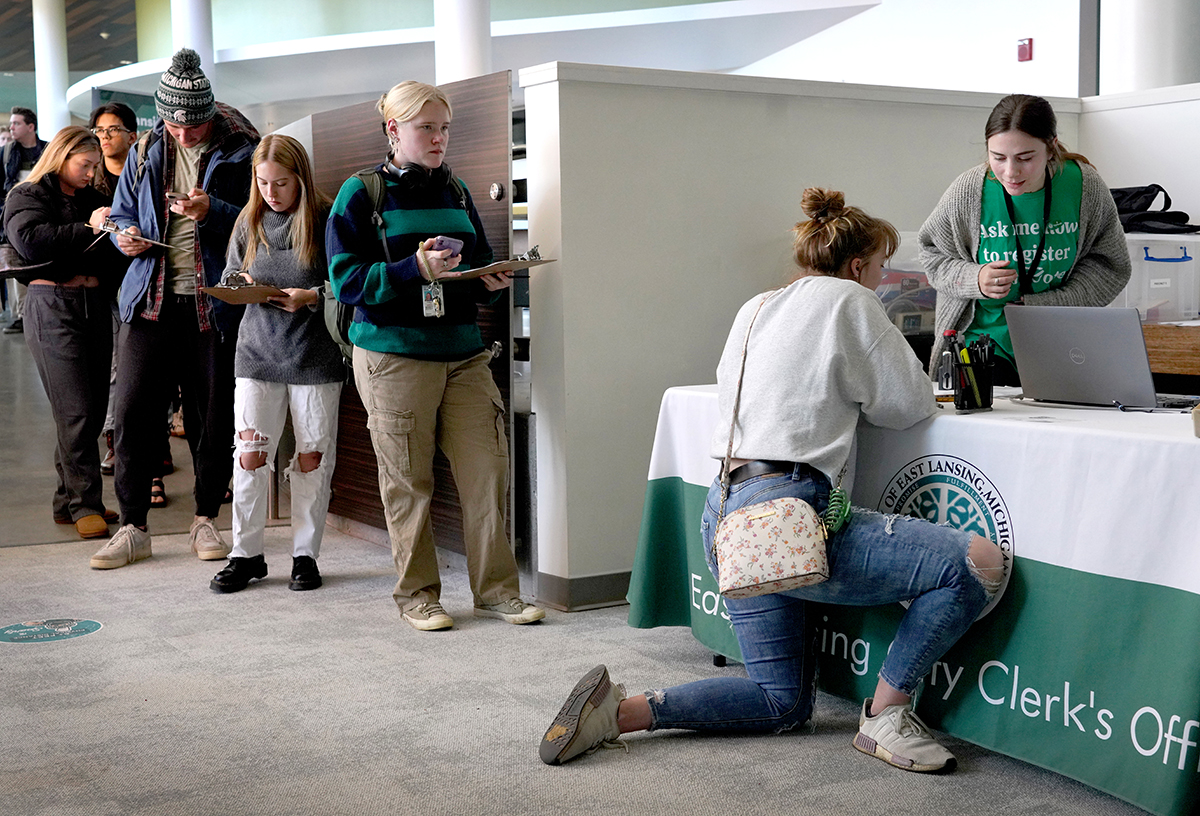 And the vote in the Michigan's six College Town counties was high as well. They hit 83% of their 2020 total. That's particularly noteworthy because young voters can be difficult to turn out to the polls. Census data have consistently shown that while turnout falls among all voter groups in midterm elections, it tends to fall off more for young voters.
For both those county types, the state's abortion initiative, Proposal 3, and Dixon, the Republican nominee who was an election denier who disapproved of abortion even in cases of rape and incest, may have been crucial factors.
Exurbs such as Clinton County tend to lean Republican, but they also tend to be wealthier and better educated than the population as a whole (both points are true for Clinton) and tend to be driven by a milder form of conservative politics. And while it can be hard to motivate College Town voters, younger voters, 18 to 29, tend to be the most supportive of abortion rights.
In both community types, voters may have been charged up by the possibility of voting for abortion rights and against Dixon.
The Meaning of Good Night for the Democrats
It all added up to a very good night for the Democrats. Whitmer was reelected easily along with the Democratic incumbent secretary of state, Jocelyn Benson, and attorney general, Dana Nessel. The party flipped control of both houses of the state legislature and captured a majority of the state's congressional seats.
The performance was so strong, it has catapulted Whitmer into the conversation as a potential Democratic candidate for the White House in 2024 (though she recently announced she has no plans to seek the presidency, ever.)
However, whether the Democrats strong numbers in Michigan were about Whitmer and her fellow nominees or a particularly bad issue environment and slate of candidates for Republicans is far from clear in the data. It seems likely that both those factors played roles.