A Pastor Reflects on Suicide's Impact in His Quaint Mountain Town — and Offers Hope
It was yet again another bright, sunny, and hot day in Redding, California. My pastor from San Diego asked if I would like to pastor a church "somewhere." I said it was at least worth a conversation. So on a blazing hot day in July, I sat in my gray Chevy truck on my construction site and had a conversation with the Executive Director of ABC Churches with the a/c blasting.
My family and I had no idea things would move so quickly. I was given a list of multiple churches from four different states. My wife and I asked our friends for advice and we prayed together as a family. The key leaders from ABC asked us to at least interview with two or three churches, but it was evident to us that, after council and prayer, we were supposed to move to Livingston, Montana. When we asked our friends, everybody said the exact same thing: "I don't know why guys, but Livingston was the only place that stood out."
So we started doing some research about Montana, and Livingston specifically. We quickly found two alarming statistics. The first one was a lack of diversity in the small, sleepy, railroad town of Livingston. According to some recent research, Livingston, Montana, is 91.8% White (Non-Hispanic), 3.76% White (Hispanic), 3.3% (Non-Hispanic), 0.669% Black or African American, and 99.1% of the people are U.S. citizens.
I thought about where I grew up in San Diego, a place full of diversity. I lived in a Mexican barrio, went to school with Vietnamese kids, and one of my best friends was Black. My wife and I had to seriously contemplate if we wanted to raise our then eight-year-old daughter and five-year-old son in such a non-diverse community. This at least gave us cause to pause.
As we continued to look deeper into the culture of this picturesque mountain town, a second concern quickly arose. Montana was in the top three for U.S. states with a high suicide mortality rate, according to the U.S. Centers for Disease Control and Prevention.
After recognizing and considering the risk, our family decided together that this would still be a good move for us. So with great excitement in August 2017, we found ourselves packed up and driving through the beautiful and majestic Yellowstone National Park to reach our new home in Park County. We could make a difference in this quaint mountain town surrounded by the beauty of the Rocky Mountains!
Three months into pastoring my first church, we were hit with the news that a 13-year-old had completed suicide. I was asked to officiate the funeral, but I was not prepared for this task, so soon. Nobody told me to be ready for this reality, or that it would come to pass so quickly. There was no guidebook on how to navigate these difficult scenarios. We discovered through six degrees of separation we were connected with this young boy and his family back in San Diego. It really was hitting close to home now. I still thought we could bring help and healing to a little quaint country town that was hurting.
There are some key reasons why Livingston is so high on the list of suicides. One is elevation. There is a striking similarity with Alaska, Wyoming, and Colorado in this way. The second is Vitamin D deficiency. All those cloudy wintery days block the much-needed sun in our lives, affecting our emotional state.
I quickly realized how slow and depressed I felt here. Then someone asked if I was "taking my Vitamin D supplements." I never even thought of my deficiency. I got plenty of sunny hot days in San Diego! I consistently started taking my vitamins. It really makes a difference in your emotional state when you make up for the vitamin deficiencies from a lack of sunshine.
Now, I am not a scientist or a doctor. All I know how to do is pray. So after this young man's funeral, we started meeting on the first Saturday of every month with a group of people from different churches and even those who were unchurched and just prayed at the high school. We'd meet on frigid cold mornings, and we'd meet when it was sunny and beautiful. No cardboard signs, megaphones or soapboxes. We just consistently met and faithfully prayed.
We walked from the high school over to the middle/elementary school and just prayed for God's love to fill these kids as they walked through the doors. We prayed for the faculty and staff, that they too would experience peace amid the chaos, but also that they would see the signs of distress in the youth.
During the year and a half we prayed, something remarkable transpired — there were no teen suicides! We take absolutely no credit for this but attribute all to the power of prayer.
Then, the story hit way too close to home. Our family found ourselves homeless in a community where housing is hard to come by. Luckily, I was Executive Director at a camp 13 miles down a dirt road with no internet or cable. Our cabin had no running water or a toilet.
We moved into camp on Mother's Day 2019. It really will prove to be a time we will never forget as a family. In good and scary ways. Four months into our stay at camp I found myself personally battling with suicidal thoughts. It was quite alarming to me. I have a good life, a wonderful family, beautiful kids, and a loving wife. Sure, we lived in a 12' x 16' cabin, but it was only temporarily. But I thought of ending my life.
It took me weeks, but I finally revealed to my wife what was going through my head. Then I was faced with this shame that I had even thought about suicide, and the crazy thing is that all I did after that was think about suicide. Not so much the act of completing it or making a plan, but just the fact that I thought about suicide.
Soon, I learned of another factor that contributes to suicidal tendencies here. Isolation. Montana has 6.7 people per square mile while the national average is 88.7. It is hard to believe that we are the most connected ever in the history of mankind, yet more disconnected than ever.
The Positive Influence of LiveWell 49
Now more than ever, my family and I are committed to being a resource to this community and fight against suicide. I have teamed up with LiveWell 49, which focuses on suicide prevention and awareness, including addressing gaps in our communities' mental health resources.
LiveWell 49 has co-created a messaging campaign with Man Therapy, which takes an honest look at depression, divorce & anxiety in a man's life through humor so as to cut through the stigmas often associated with mental health. LiveWell 49 offers free QPR classes (Question, Persuade, Refer) to churches, schools, business and other organizations so they can identify the warning signs and help prevent suicides. Knowledge is power!
On April 24, we are teaming up with HelpFest, an amazing nonprofit in Missoula, Montana, whose mission is bringing community unity by connecting people in need to local resources. This all-day event will feature hip hop performers, special guest speakers, and free giveaways.
Staying Healthy and Connected in Community
I will continue to do what I can for myself, my family, and my community. All I know to do is pray. I am committed to working on myself so that I am better equipped to meet the needs of my community. I take my vitamins, and I am sure to get plenty of exercise because a healthy body and mind are connected.
Another proven wellness tool: getting connected. Become involved in a local church that welcomes you, with all your flaws. Something happens in community when you are connected and loved for who you are. Find a local hiking group you can join or a local quilting group if that's your thing.
Serve your community through a local outreach, food bank, or litter pick up. You'll feel good about yourself and your community will look better because of YOU. You cannot do this alone, so I for one vow: "I am here for you. I will stand with you. You, my friend, are not alone."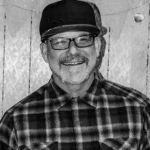 Bryce Maurer is Lead Pastor of First Baptist Church Livingston in Montana. He can be reached at pastorblivmt@gmail.com.