Latino Entrepreneurship Taking Hold in the Columbia River Gorge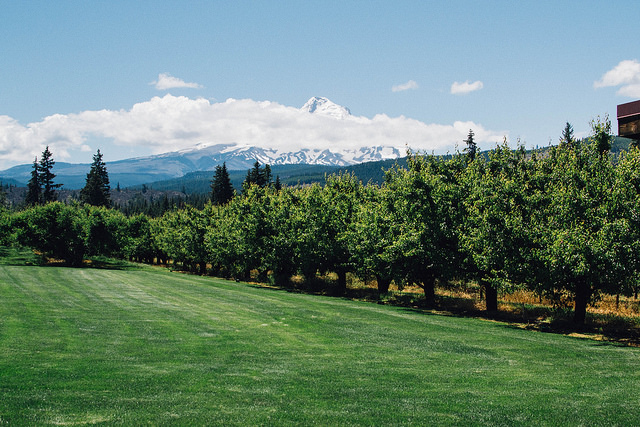 In Hood River County, Oregon, where Latinos make up about 30% of the population, economic opportunity is uneven. The majority of Latinos are employed in the agricultural and hospitality industries — in jobs that often pay low wages and where unpredictable weather patterns can have devastating impacts. In the past several years, more steps have been taken to change this situation — with promising results.
The Beginnings of Promoviendo Prosperidad
Thought began to shift 10 years ago when the region's largest social service provider, The Next Door, Inc. (TNDI), released a needs assessment in which Latinos identified their top priorities: job creation and the ability to gain additional income. It was clear that while many immigrant community members had brought with them their entrepreneurial spirit and work ethic, they often lacked the financial literacy and credit needed to access capital through traditional loans. The Next Door realized it needed to help the Latino community create wealth and develop small businesses to effectively address poverty. Thus, in 2011, Promoviendo Prosperidad was born.
At TNDI, Promoviendo Prosperidad, or Promoting Prosperity, is a small business development program that provides crucial services and connects small businesses, aspiring entrepreneurs, and individuals to credit-building opportunities and microloans.
The Link Between Economic Vitality and Health
As the broader conversation continues on how the social determinants of health, like access to food, education, and housing, impact communities' overall health and well-being, we at TDNI believe that financial literacy and economic vitality are key to achieving health equity. We see a natural flow: Job creation leads to income generation, making way for economic vitality, better healthcare access, and eventually, improved health and well-being for the whole community. Toward this goal, we help residents access capital and develop the skills necessary to create additional income sources.
In my role as TDNI's program manager of economic development services, I manage two staff members in Promoting Prosperity and work on Raíces Cooperative Farm and Greenhouse, a program that provides 30 Latino families with space, tools, and educational opportunities to grow their own food, and sell their produce at various venues around Hood River.
Documenting Growth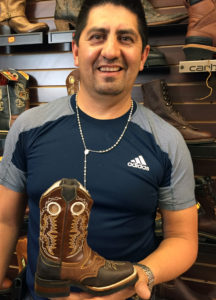 Currently, we advise more than 55 businesses and entrepreneurs, and more business owners are seeking our support. We do not advertise our services — all new businesses come to us via word of mouth.
Since 2011, Promoting Prosperity has connected more than 100 people to credit-building opportunities and enrolled more than 25 individuals into a matched savings account, in which business owners can save money with a 3-to-1 match from state organizations.
The percentage of Latino-owned small businesses in the Mid-Columbia region continues to grow, but is hard to pin down because many Latino-owned businesses are not members of the Hood River Chamber of Commerce. Our grants manager estimates that the number is around 15% today, up from 6% in the 2010 Census.
First of Its Kind
Promoviendo Prosperidad is unique in that it employs the Community Health Worker model in its business development work. We know that a healthy community is about more than just eliminating disease or illness. It's about caring for the person and the community as a whole, including them in decision-making processes, and listening to learn. Community Health Workers (CHWs) are trusted members of the community who work with and alongside others to create change, whether it's in healthcare, social services, or business development. Each Promoting Prosperity business development specialist is a CHW. One specialist holds a bachelor's in business administration. All CHWs receive training in trauma-informed care and transformational communication, then continue their training.
Specialists work with clients in key areas:
They teach the small business development class "Empresas," the Spanish word for businesses.
They connect them to financing opportunities by helping them fill out applications and orienting them to making loan payments.
They help them access credit-building opportunities by enrolling in credit-building programs, conducting market analyses, and developing marketing strategies.
Day to day, specialists meet with clients at their businesses to sort through these puzzles, connect with new opportunities, and provide other support they may need. Specialists collaborate with community partners, such as Mid-Columbia Economic Development District, Small Business Development Center, Micro Enterprise Services of Oregon, and Adelante Mujeres, a nonprofit empowering Latinas to lead. Specialists research ways to better serve clients, including identifying pertinent workshops and seminar topics that could help them succeed in business.
Expressing Compassion in Business
Promoting Prosperity is also the only program in the Mid-Columbia region that offers Spanish language and culturally sensitive services. This means recognizing and breaking through barriers with patience and compassion. For example, some clients have low-literacy skills, and some may not have much formal education. Many experience racism and other forms of discrimination. Many work multiple jobs and cannot meet with a business development specialist during the traditional 9-5 work day. So we meet at alternate times to accommodate their schedules.
A specialist is a true advocate and support — filling out paperwork when the client cannot read and write, interpreting at meetings with loan officers, and providing extra training in finance management and marketing.
Some Success Stories
Ever since Vitalina and Jesus Rodriguez arrived in the U.S. more than 10 years ago, they've been growing vegetables for their family not only because Jesus enjoys gardening but also because it helps reduce their grocery bills and provides healthy food for their three children. Three years ago, they joined TDNI's Nuestra Comunidad Sana ("Our Healthy Community") Raíces' community greenhouse and agriculture education program to learn more about organic gardening and vegetable sales. The same year, they started selling at the Raíces booth at the local farmers' market.
Raíces has taught the Rodriguez family everything from reducing production costs to maximizing the value of their produce to increasing their sales. For instance, the family grows their own starter plants and vegetables in high demand. They employ season extension and organic methods as well as food safety and risk reduction measures. They've sold directly to a local food hub and a commercial hot sauce producer. Today, Vitalina sells produce at two area farmers' markets in her own market booth and has offered to mentor new program participants.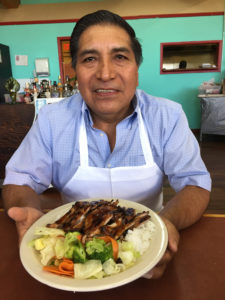 Nabor Matias Alaniz knew he wanted to start a business. But he didn't know the requirements for licenses, insurance, and employer obligations, and his limited English made it hard to ask for help. Then, he met TDNI's Business Services Coordinator Gabriel Muro, who helped him with business planning, the license and permit application process, and connections to other businesses. Alaniz opened his restaurant, Chicken and Teriyaki, in 2010.
Maria Rivas wanted to provide a better living for her family. She loved cooking, particularly food from her hometown, Guadalajara, Jalisco — which she hadn't tasted in Hood River. But starting a business was a daunting proposition: She had to raise money, find an affordable location in a tourist hub, and obtain a permit. TNDI guided her through building improvement options, advertising and promotion, and permitting. TNDI helped her apply and obtain a $5,000 loan from Microenterprise Services of Oregon and a $3,000 loan from a private community member to invest in her business and build an outdoor seating area. She also attended the Empresas course and built credit through TDNI's Lending Circle program.
Today, Rivas owns Lake Taco, offering authentic Mexican food, including morena (carne asada), tacos, burritos, torta bambaso (with homemade chorizo) — now a popular spot for locals. She employs five full-time staffers and four part-timers, and is eyeing expansion in Portland, Oregon.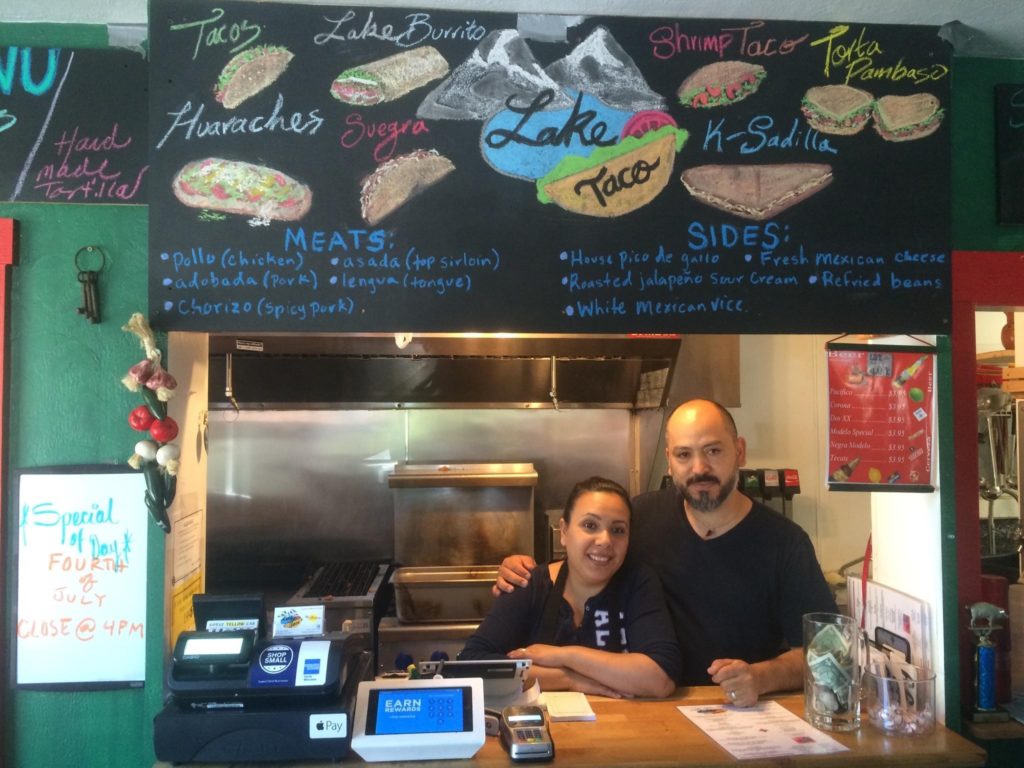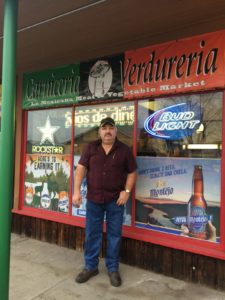 After laboring in the orchards for more than 30 years, Carlos Dennis yearned to become his own boss and improve his family's financial situation. His realized his vision to open a Mexican store in 2008. Carniceria Y Verdureria La Mexicana sells various Mexican products and meats, Mexican breads, and vegetables; offers money transfer services to Mexico; and sells Oregon lottery tickets.
To provide more products to customers, Dennis invested more than $45,000 of his own money over a period of time. TDNI aided his expansion efforts in a few ways: conducting a needs assessment, offering options for cost-effective improvements to his store, assisting with advertising and promotion, helping him fill out paperwork for required permits, and providing information about access to capital.
After the expansion, Dennis says his sales rose 200%. He now employs five people (including himself), and plans to diversify his product offerings and increase his staff. Since he started his business, he has paid off debts and paid for his granddaughter's college education.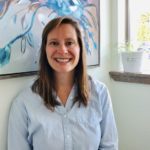 Anna Osborn manages the Raíces Cooperative Farm and Greenhouse and the Promoting Prosperity Small Business Development program at The Next Door, Inc. Since 2012, Osborn has worked in community and food system development — from developing affordable housing for farmworker families to designing and managing a farmers' market with the Latino community of Hood River. For two years, she was a community food and nutrition educator with the Oregon State University Extension SNAP-Ed program.