How Is the Pandemic Affecting Deaths of Despair?
The Covid-19 pandemic has changed the way Americans live at an elemental level. Polls and other numbers show we are traveling and interacting less, with many people working from home or not working at all. Those are not the kinds of changes that bode well for Americans' mental health in a broad sense.
At the American Communities Project, the shifts have raised questions about the long-term impact on Deaths of Despair, a topic we are currently exploring with a grant from the Arthur Blank Family Foundation. Deaths of Despair are deaths due to alcohol, drugs, and suicide, and they are generally tied to depression and loss.
The map below shows how Deaths of Despair are spread around the ACP. Click on individual counties to learn their community type and age-adjusted Deaths of Despair (DoD) rate — as well as the rates for each of the component elements of that figure. The side of the map displays the overall Deaths of Despair rate for each ACP type. All the rates are per 100,000 people while adjusting for age.
Examining Challenges Nationwide
New data show reasons for concern. A June report from Nielsen showed home alcohol purchases were up 21% since the beginning of the pandemic. That doesn't take into account the drop in alcohol purchases at bars and restaurants, but remember that drinking was often at least accompanied by social interaction.
Then, in mid-August, the Centers for Disease Control released a report showing that more than 40% of Americans were struggling with mental health issues and substance abuse. More than 10% of adults said they had thoughts of suicide and among younger Americans, those ages 18 to 24, the figure was a staggering 25.5%.
Talking to Community Leaders
The ACP's analysis of Deaths of Despair data relies on government data, which tends to lag real time by a considerable amount. So to get a sense of how the pandemic is affecting the different ACP communities, we reached out to a few local leaders.
We've recently spoken to people in Fulton County, Arkansas, a Working Class Country community, and Lake County Ohio, a Middle Suburb. Both are well above the national average for Deaths of Despair (42.5 per 100,000 residents), with Fulton registering 57.6 per 100,000 and Lake registering 58.9. But so far, it appears the communities are not seeing sharp increases in Deaths of Despair.
Lake County, Ohio
Ron Graham, Lake County's health commissioner, says on the whole the county has handled the Covid outbreak fairly well, with only 12 or 13 cases a day, and thus far they have not seen any upticks in their Deaths of Despair numbers.
"We're looking at the number of overdose deaths, and they are stable or a little lower in the county," he said. "Suicides, there is this underlying tone that there are more of them, but when we count the numbers, it's kind of an even keel."
While there are reports of increased alcohol sales, Graham has not seen evidence of a larger problem in the community. At least not yet. And he believes some people with anxiety may feel safer and happier at home.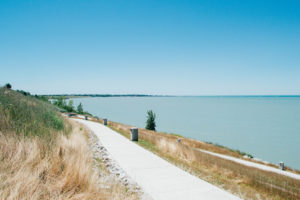 Restaurants and stores have been open for some time now, so life feels somewhat normal even as mask rules have largely followed, he says. And summer in Lake, which is on Lake Erie, features long, warm beach days that leave people in a better mood generally.
Fall brings a change in the weather and different challenges with the holidays, Graham says. "Then you're going to have your seasonal flu, schools going to be out; there are always increased suicides over Christmas. I think it may kind of sneak up behind us and hit us like a tidal wave."
But for now, the larger impacts of Covid seem small in the community.
Fulton County, Arkansas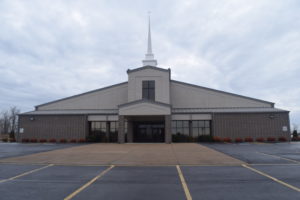 John Hodges, pastor of the First Baptist Church in Salem, Arkansas, says his community has largely felt insulated from the worst parts of the pandemic so far. Unemployment has been less pronounced in the area and after having no in-person services for a few months, his church has welcomed congregants back into the pews since June, with about a third of the attendance they used to have.
The biggest challenge ahead, Hodges says, is the reopening of the schools because there are a lot of people and families who get by on low incomes.
But when the ACP's Ari Pinkus asked him about spikes in drug use, which have long been a problem in the community, Hodges said they were not seeing any jumps.
"I don't think so," he said. "I think probably alcohol is a bigger issue. In fact, I read an article just the other day that alcohol sales were up 25%. So that's one thing that we have in our community. I think like any a small community in the South, maybe elsewhere, we have a meth problem, but I haven't talked to the local law enforcement to find out about that."
Keeping Watch
The larger takeaway in both conversations: Deaths of Despair don't seem to be a significant concern in either community, but the road ahead holds concerns in both. The ACP will monitor these counties and others through reporting like this in the coming months.