The Force of Civility in Rural Middle America
On December 3, I will be living in North Dakota for exactly 10 years. I remember coming in 2009 to help my mother run a family-style restaurant she had opened in Linton (pop. 967), 80 miles south of where I live now in Mandan, the county seat of Morton County, just west of Bismarck.
Before we moved, my wife and I were living in Santa Barbara, California, feeling unsure of our future, wondering whether we could afford to continue living there. North Dakota seemed like a much better bet with the oil boom just starting to peak. I also liked the idea of being close to my parents and helping my mother run the restaurant.
My family, originally from Brazil, has been in the U.S. for more than 30 years. My parents moved to this country for the same reason I moved to North Dakota: They did not see a future they liked. They had four kids in tow when they arrived in Minneapolis at age 39, almost the same age I was when I left California.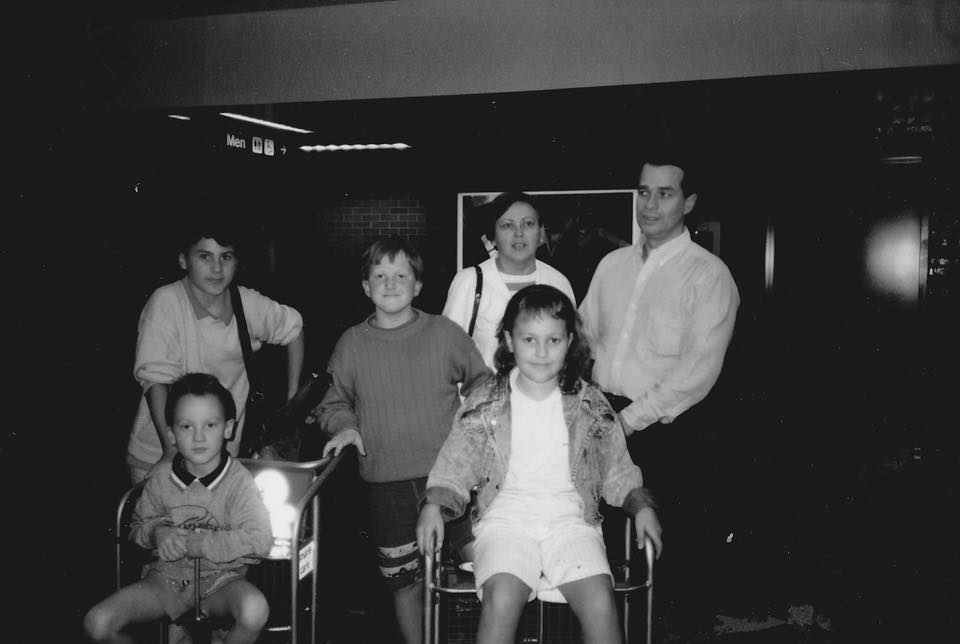 Although I've always lived in bigger towns, I do like living in rural North Dakota. I'll admit that half of it breaks my heart. I see a disinterest in higher education, poverty, and racism; a rising mediocrity; and an uncertain economic future. The other half is inspiring and life-changing — seeing civility, participating in politics, finding room to build businesses, rediscovering that people live and believe in many different things, and finding it within yourself to stay curious and inspired.
Setting the Scene: People, Politics, and Civic Engagement

The rural terrain, population makeup, and political and social climate shape how relations unfold here. For starters, Morton County (pop. 30,796), bounded by the Missouri River to the East and known for its ranching culture, is not a very diverse place. The ethnic and racial composition is 90% non-Hispanic white, 4% Native American, 3% Hispanic, 1% African American, and 0.5% Asian. Morton's age demographics show that 23% are under 18, and 16% are 65 and older.
We're a relatively small but politically active county. In the 2018 midterm election, our county's voter turnout rate was 64%. In the 2016 presidential election, voter turnout reached 70%.
We are also known as a conservative Republican county, in line with the rest of the state. A few key races bring this point home:
In our competitive U.S. Senate race last year, 64% voted for the GOP winner, Kevin Cramer, while 35% voted for the Democratic incumbent, Heidi Heitkamp.
For the state's lone U.S. House seat, 70% voted for the Republican winner, Kelly Armstrong, while 25% voted for the Democrat, Mac Schneider.
In 2016, 72% voted for Donald Trump.
We take care of each other, but we're not swimming in social groups here. Social associations are 13.6 per 10,000 population in Morton County, below North Dakota's average of 16. At the same time, Mandan was recently ranked one of the safest cities in North Dakota.
In Daily Dealings on the Road
An example of how we help each other in a jam: I remember having a neighbor with a bumper sticker of the confederate flag. I twice dug his pick-up and stupid bumper sticker out of the snowbank. He didn't have a snowblower and his two daughters were waiting to be taken to school. He didn't say "Thank you" either time. Even so, the reality remains that you must cooperate in small-town North Dakota. The weather will not. And there is a distinct possibility that the next time he will be the one to pull you out of a ditch or, at the very least, help dig your car out after yet another snowstorm.
Interactions in cities and small towns differ in other ways, too. While driving in a big city, giving someone the middle finger in traffic is a protected freedom and a civic tradition — rest assured that here, your "target" is also on their way to the local Walmart. Worse yet, I guarantee that you will be standing together waiting to be checked out. There will be eye contact avoidance for as long as possible, as you contemplate the error of your ways, and eventually you will utter some form of an unavoidable "Hey." Yep, awkward. I know, I've been there. The solution: Keep it civil. Always.
In County Business
Then imagine that your less-than-pleasant neighbor is also the chief of police, the mayor, the loan officer at the bank, or is just applying to work at your business. As board chairman of the municipal parking authority and a member of the county's social services board, I think of these scenarios before every meeting.
You can't let past dealings or unpleasant exchanges with community members interfere with or cloud your judgment. For example, I remember when a person who once told me "to go back to where I'm from" showed up to a meeting to challenge a committee decision. That kind of situation happens all the time in a small town, and you have to figure out how to deal with it. In my case, I'm always conscious of how I interact with the other board members and with the public.
It's great to be able to channel civility into solving problems and achieving compromise to improve the community. From what I've observed, good public servants look for solutions amenable to all parties and are adept at finding them. This is one of those skills I keep honing.
Now, one could argue that civility's necessity is a function of living in a small town. Or perhaps being very conscious of civility is a matter of getting older and wiser — or trying to make life less confrontational or chaotic. I don't know for certain why it is this way. I do know that civility is a nice tool to have living here — and the responsibility for it belongs to everyone.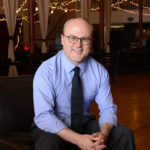 Edgar Oliveira, a resident of Mandan, North Dakota, owns a catering business in Mandan and a café at the state museum in Bismarck. He is also chairman of the board of the municipal parking authority and serves on the board of Morton County Social Services.