Sifting Communities' Worries and Habits Through the Covid-19 Crisis
More than six weeks into the Covid-19 pandemic, the virus's impact on daily life differs sharply by community on everything from life impacts to actions taken, but there are some commonalities too, particularly in America's kitchens where cooking has replaced eating out.
Currently, concern for health is top of mind for Americans. Nearly 90% of people across communities say they are "a little" or "very concerned" about the health of their family and express the same for people outside of their family, according to a mid-April survey of 2,100 people from Dynata, the world's largest first-party survey insights company. (Dynata grouped some of the ACP's 15 community types together in the cases of small sample sizes.)
But below that top level, some differences emerge, with rural white communities generally standing apart from other places.
Where Are People Washing Hands and Wearing Masks?
How are people protecting themselves and others now? Mostly adhering to the hand-hygiene guidelines of the Centers for Disease Control. More than 75% of people across communities say they are washing their hands "more" or "much more"; the range runs from 77% in rural white communities to 85% in young and mobile communities. Big Cities, which include the hardest hit communities of New York City, Chicago, New Orleans, and Detroit, come in at 82%.
Wearing a face mask is less widespread — 58% of Americans say they have done so. The range is much wider when comparing community types, from 65% in the dense Big Cities and Urban Suburbs to 49% among rural white communities, where social distancing is typically easier.
Daily Life Impacts Today and Tomorrow
At this point, more Americans in Big Cities, Urban Suburbs, Exurbs, Middle Suburbs, and minority centers (including the African American South, Hispanic Centers, and Native American Lands) say the coronavirus has impacted their family's day-to-day life than those in rural white communities (encompassing Aging Farmlands, Evangelical Hubs, Graying America, LDS Enclaves, and Rural Middle America).
The percentage of Americans who say the coronavirus has changed their family's life in "a very major way" or "a fairly major way" ranges significantly among communities. On the high end are Urban Suburbs and Middle Suburbs at 80%; in the middle are young and mobile communities (College Towns and Military Posts) at 75% and Big Cities at 73%; and on the low end, rural whites at 68%. The cities and suburbs abutting cities have seen the most cases and losses so far.
This schism between rural whites and all others holds when looking at future daily impacts, but is seen most severely in the Urban Suburbs (74%), Middle Suburbs (71%), and Big Cities (70%) compared with rural white communities (59%). Yet all point toward turning a corner as time goes by.
At Home, Cooking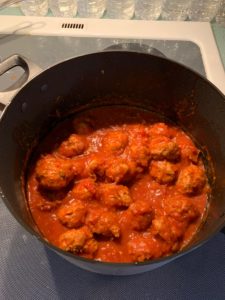 Being home and cooking are two important ways day-to-day life has changed for many. As more than 40 states are still under stay-at-home orders, 86% of Americans say they are spending more time at home. Community type by community type, the percentage remains in the 80s, except for minority centers (74%), where many residents work on the front lines, in stores, in meat-packing plants, and other industries in which it's not possible to work from home.
With folks at home more, many suffering financially, and restaurants closed or only open for takeout and/or delivery, it's not surprising that more people are cooking at home during this time — but the high percentage across the board is noteworthy. On average, 72% of Americans say they're cooking at home "more" or "much more" due to the coronavirus. The trend is especially pronounced in the Middle Suburbs and Exurbs, where about 76% of residents report cooking at home "more" or "much more." Not too far behind are young and mobile communities at 74% and Urban Suburbs at 73%. That may be because those communities have higher incomes and more restaurants near them so eating out was a bigger part of their lives. In rural white communities, the figure dips to 66%, perhaps because cooking at home was common before.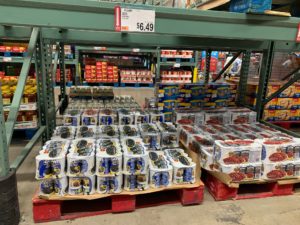 It follows that Americans are buying more food during this time. When it comes to perishable food staples (milk, eggs, bread, produce, etc.), 28% of Americans report purchasing "more" or "much more" of these items. The crowd standouts are Big Cities at 34%, minority centers at 32%, and rural white communities down the spectrum at 17%. For non-perishable food staples (canned foods, cereals, rice, etc.), the average is 35%. Minority centers are on the high end at 43%, with Middle Suburbs just behind at 41%. In Exurbs and rural white communities, just 29% are stocking up on these items.
As the pandemic wears on and social distancing continues through the summer, we'll be watching to see if the pastime holds and grows — with or without the stay-at-home orders.