On Financial Literacy, Slow Gains in Native American Lands
Editor's note: The American Communities Project explored rural America across nine community types in our second report released in September 2019, and supported by the Robert Wood Johnson Foundation. We also took deep dives into six communities of different types, including a Native American Lands community.
If you set a New Year's resolution this year that was financial in nature, you are in good company: 89% of Americans set financial goals to start the year in 2019. We at Oweesta, a national Native nonprofit based in Longmont, Colorado, are blessed to be part of the journey of thousands of individuals each year who are making just these kinds of financial goals for themselves. Oweesta — a word which means money in the Algonquian language of the Mohican — believes very deeply in these individuals. These beliefs are embedded in our core DNA. Our values statement reads: We believe that when armed with the appropriate resources, Native peoples hold the capacity and ingenuity to ensure the sustainable, economic, spiritual and cultural well-being of their communities.
Your ability to meet your financial goals, however, does not happen in a vacuum. We are all embedded in a complex political, social, and economic fabric that works in concert with our individual choices to determine our financial well-being. For Native American, Native Hawaiian, and Alaska Native communities, this includes significant structural barriers and historical injustices, as Native communities experience some of highest poverty and unemployment rates in the country. (The American Communities Project classifies these communities as Native American Lands; the map below shows their locations across the country.)
It is not surprising then that Native American financial capability remains among the lowest of all minority populations in the nation. According to a 2016 study by the FINRA Foundation, Native people are the least likely of all population groups, including other minorities, to plan for retirement, have an emergency fund, or have a checking account.
How We're Building Financial Skills
These personal finance challenges — coupled with our deep belief that Native communities can take control of their financial futures if given the appropriate tools — led Oweesta to create the financial education curriculum Building Native Communities: Financial Skills for Families. Created more than 20 years ago in partnership with First Nations Development Institute, the curriculum walks through the financial fundamentals in a culturally-relevant way. For Oweesta, this means our curriculum:
Uses relevant examples and imagery
Focuses on the financial capability concerns that are most relevant to Native communities
Uses empowering examples that draw on Native American history and culture
Understands wealth and personal finance from a community-focused perspective that resonates with cultural values
Oweesta provides dozens of train-the-trainers to Native-led organizations serving local communities each year, empowering them to teach the curriculum in their own community. In 2019, 79% of all individuals who attended our train-the-trainers started or led financial education programs that reached more than 8,000 Native individuals last year.
After years of working to improve the financial capabilities of Native communities through the Building Native Communities curriculum, in 2012, Oweesta began a five-year program evaluation of the long-term impact of our financial education efforts. In collaboration with local partner organizations, Oweesta followed 425 individuals for a year after they completed their financial education classes from 2015 to 2018. While a full copy of the report can be found here, the results were, at their core, simple. These financial education efforts were having a profound impact on program participants and — in fact — entire communities. To be specific, individuals were saving more, less likely to use predatory lenders, and felt more empowered over their financial future after taking the class.
Even more compelling than any of our survey data were the stories that flooded in with the responses. Over and over again individuals shared experiences of feeling more in control of their day-to-day lives. Our participants had paid down debt, improved their credit, and bought their first homes.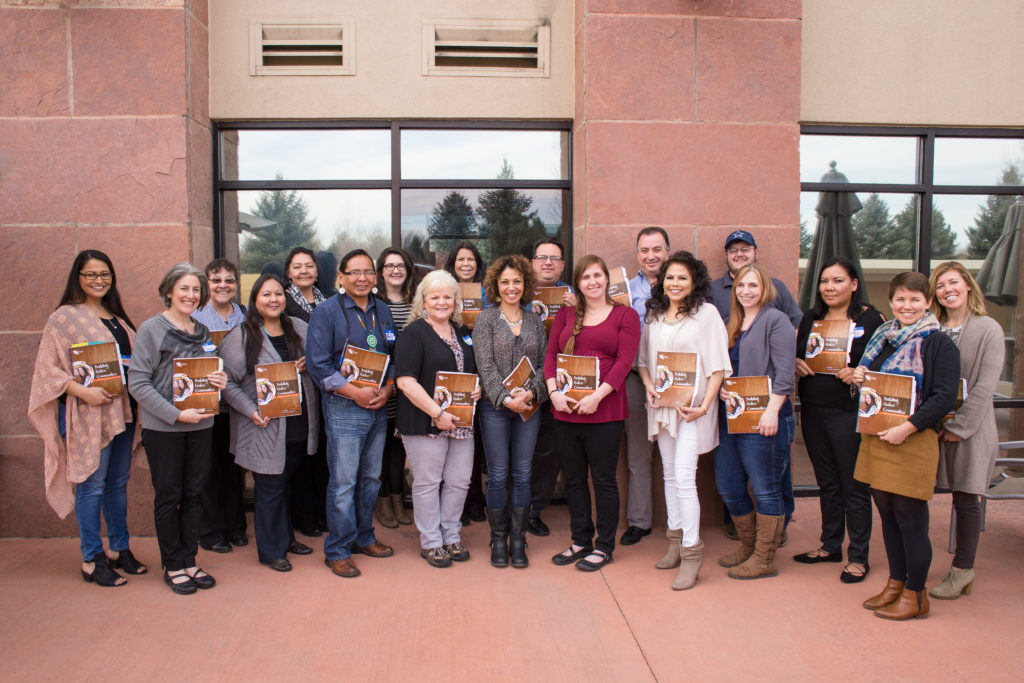 Looking Forward
As Oweesta looks to 2020, we are reinvigorated by the strength and success of these individuals. We renew our commitment to supporting Native communities in building their financial capabilities not only through our existing Building Native Communities: Financial Skills for Families program but also through the new programs we've launched this past year. In 2019, we began a financial coaching training program, designed to empower practitioners to provide one-on-one or family-centered financial coaching to community members. Such coaching is inherently client-driven, helping individuals set and meet their own financial goals on their own timeline.
In December, we released a youth version of our much-loved financial education curriculum to connect with young people ages 14 to 22. Curriculum development was led by an advisory team of Native-practitioners across Indian Country who were inspired by the seventh-generation teaching that youth are our future.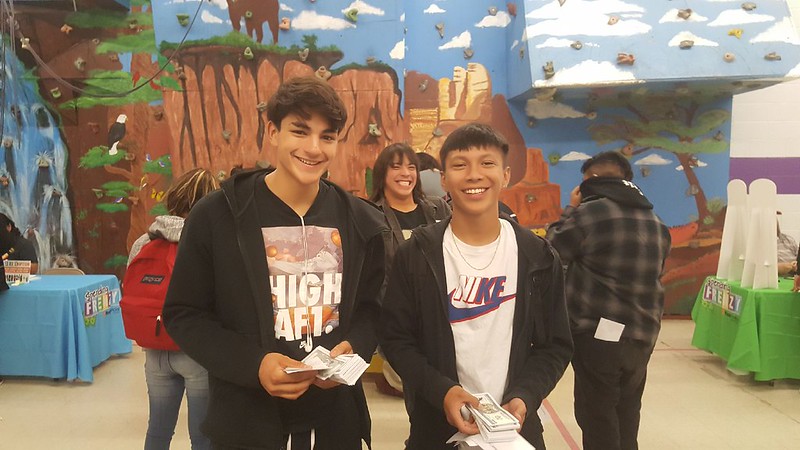 So, if you are considering setting a financial goal for yourself at the start of this year — or perhaps even a goal for this decade — we say to you this: Go ahead, we believe in you. And, if you want support in your journey, we recommend finding a local nonprofit for financial coaching.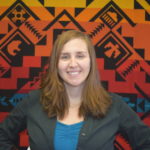 Krystal Langholz is Chief Operating Officer of First Nations Oweesta.