Missaukee County Residents Devastated by Passage of Proposal 3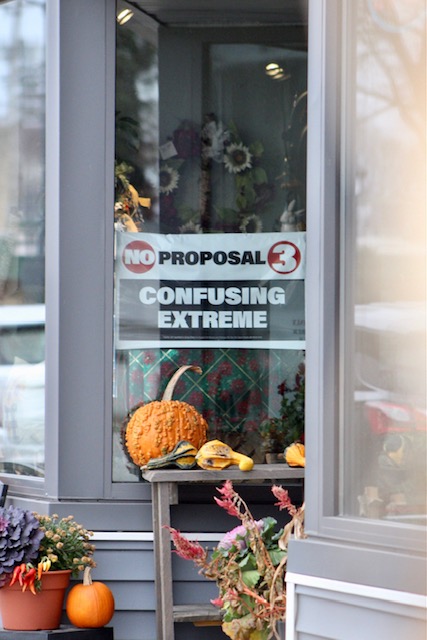 Democratic Gov. Gretchen Whitmer won reelection in Michigan by 10 points, but not with the help of Missaukee County (Working Class Country), which turned out for Republican Tudor Dixon at the highest percentage of any county at 71%. For the number of Missaukee residents upset with Gov. Whitmer during the pandemic, the issue of abortion and Proposal 3 passing elicited strong reactions following the election.
With 31 registered churches in Missaukee County, Christian voters had a role in pushing the "vote no" on Proposal 3, which codified abortion rights into the state constitution. Right To Life members in Missaukee will continue to advocate against abortion, but many saw this result as a huge loss.
Missaukee-Wexford Right to Life President Don Hoitenga was most concerned about unrestricted abortions. His Christian faith is a main reason he first got involved with Right to Life, starting in 1990.
Leading up to the election, Hoitenga's organization spent money on seven double-sided billboards, five of which have been temporarily covered since the election and distributed more than 500 yard signs against Proposal 3 across the two counties.
Although Prop 3 was struck down in Missaukee by 38 points, the most of any county, it passed statewide by a margin of 14 points and Hoitenga and Right to Life members were left disappointed.
"There are so many heartbroken people. I have gotten so many phone calls, people are just devastated with the fact where we're at now," Hoitenga said. "I guess we're just going to carry on the best we can and speak life and love that Christ gave us for each other."
Hoitenga believes Michigan will become known as "abortion headquarters (like New York or California)." Since this proposal was a constitutional amendment for abortion, he legally does not know the next step.
"To think that all of our legislative work is down the tubes — it's null and void, so we start over," Hoitenga said. "What are we going to be doing? It's going to be, in a way, nothing because we still identify abortion, especially late term abortion as murder, period."
Church leaders also expressed their disappointment, including Greg DuBois, pastor of the Evangelical Presbyterian Church, for the past five years.
DuBois said he is concerned about Proposal 3 passing because he believes it is dangerous for unborn babies and further victimizes mothers, shifting the focus away from pregnancy resources.
"I was hoping that Tudor Dixon would win and would prefer not to have Gov. Whitmer reelected, but there she is, so we pray for her," DuBois said. "My main reason for supporting candidate Dixon was because she is more pro-life."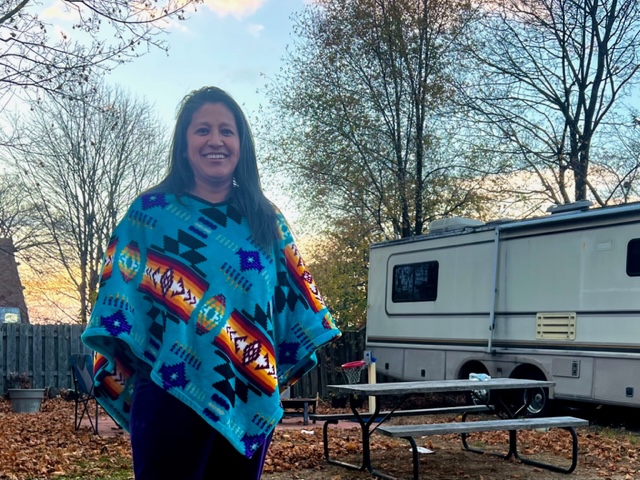 Proposal 3 was also important to people who ran for office, including Maria Grgurich, whose family owned a blueberry farm in Fennville, Michigan. Grgurich is one of the few indigenous people in the county, making up less than 1% in a county that is 96% white alone.
She unsuccessfully sought a two-year seat on the Lake City School Board.
Grgurich said Proposal 3 is in violation of the state constitution and does not encourage morality.
"Proposal 3 wasn't just about women's rights. Proposal 3 eliminates parental consent for children to have abortions," Grgurich said. "[It] eliminates parental consent for children to take puberty blockers, undergo sex change surgery, sterilization or genital mutilation."
Grgurich said the proposal is overall extreme and would be the "greatest loss of parental rights in U.S. history" because teachers and schools could impose morals or beliefs on children different from their parents.
Proposal 3 was defeated overwhelmingly in every Missaukee township, except in Lake City, where it narrowly did not pass by a vote of 218 to 206.
One of those residents who voted yes is Arlo Bartholomew, a city council member, who is very excited about a Democratic majority in the legislature and Proposal 3 passing.
"I worked the election [in Lake City], so I did see more Democratic voters come in than what I saw before," Bartholomew said.
Although Missaukee County is mostly conservative, Bartholomew said she had confidence Proposal 3 would pass statewide.
"I was quite sure it would, but you look around here of all the no, no, no, no, no signs of 'too confusing, too extreme,'" she said. "Well, they're making it confusing to an extreme, because they don't want it to pass."
For other residents, they reflected on how they believed abortion affected Republicans negatively statewide.
Greg Davis, owner of Lake City's Lakeview Motel, said there was less enthusiasm for Republicans in Missaukee this election compared to when Donald Trump was on the ballot, but he felt voters were also more focused on abortion.
As for the statewide results, Davis was not surprised because he believed Proposal 3 would help Democrats.
In the nearby northern counties of Benzie, Grand Traverse, and Leelanau, Democrats increased their margins. Gov. Whitmer won Benzie by 3.5 points and Grand Traverse by 6.5 points, whereas compared to 2018, she lost the two counties by 4.2 points and 1.6 points respectively. She also increased her margin in Leelanau from 4.4 to 11.6 percentage points.
In all three of these counties, Proposal 3 passed by around 15 points, and this could explain the Democratic shift in these counties. However, the votes for governor did not exactly mirror Proposal 3 as some Dixon voters appeared to support the measure, but in counties such as Manistee and Emmet, there were very similar results.
State's Shifting Demographics and Divisions
Davis said northern Michigan is gaining population from people who live outside the state, including those who can afford expensive lakefront property who are more liberal. He said he would not be surprised to see some more counties become purple, but not Missaukee.
Hoitenga said he is not going to give up on promoting life and is now focused on education, but he also recognized a division between the lower and upper part of the state on abortion.
"​​We don't agree with many of our southern Michigan people. That's all there is to it," he said. "I think their [voting margins on Proposal 3] are completely opposite of what ours were."
The former mayor of Lake City, Brad Seger, agreed with Davis. Seger said if Dixon hadn't been so extreme on abortion, she might have won over more voters.
"We put Dixon up there completely against abortions," Seger said. "That's a big mistake because as we see, the young vote came out."
Long term, he thinks more extreme positions on abortion is going to make it difficult for Republicans to win future elections.
Many in the county know a gentleman named Mr. Clark for his large yard sign displaying religious messages, which he updates often. Leading up to the election, Clark used his sign to encourage people to vote against all the ballot proposals.
Following the election, Clark changed his sign to just read "deep sorrow" and that message reflected the sentiment of the county.
While some Missaukee residents said Proposal 3 and Dixon's stance was not helpful for Republicans statewide, most in the county wanted Proposal 3 defeated. Now, many are left disappointed about what is to come.
Sam Blatchford is a senior at Michigan State University studying journalism. He has covered a wide variety of topics from LIV Golf, music and entertainment news to government affairs.
Jack Timothy Harrison is a senior at Michigan State University studying political theory and constitutional democracy, public relations and journalism. He has reported for the East Lansing Info on city government, the Spartan Newsroom and most recently worked student practitioner at Martin Waymire, a Lansing-based public relations firm.
Kelsey Lester is a reporter working toward her bachelor's degree in journalism at Michigan State University. A part of the class of 2024, she hopes to pursue creative publications after graduation.