Millennials Finding Each Other, and Themselves, in Florida's Graying America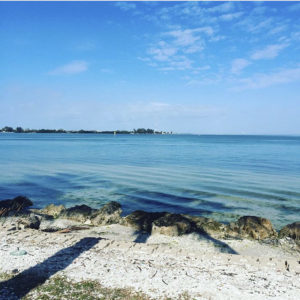 "Kathleen, you do know why people move to Florida, right? To die."
That was a friend's response when I said I was moving to The Sunshine State. It was a jarring quip, but as a 37-year-old gearing up to do life in Graying America's Sarasota County (pop. 419,119), it had a certain ring. I continued moving forward all the same.
With its eternal summer temperatures and pristine white sandy beaches on Florida's southwest Gulf Coast, Sarasota holds appeal for a range of ages. While the county's median age is 55, and 36% are 65 and over, millennials and gen Z are making their homes here, too. (Residents under 18 make up 14% of the population.)

The reasons younger generations are moving to Sarasota vary — from merely craving a change of pace, to making a job transfer, to wanting to be closer to family. Regardless of what brings us here, we're all navigating our own paths to find authentic community and peer friendships when the odds seem stacked against us. The high senior population is one challenge; the lack of traditional social groups and membership associations is another. It means we have to get creative when building a community of peers — along the way, we're finding ourselves.
Where to Start My Search?
I've lived in Sarasota for a little more than a year now. My family has lived here for about 10 years so this has been my home base for a while. I know the landscape well: the lack of young people, the snowbirds that expand and contract the city's population every six months, and the sleepy vibe that permeates every nook of Sarasota.
The city's quirks were OK by me when I moved. I didn't return to be a social butterfly. This year was meant for rest, recovery, and regrouping after a few wayward personal and professional decisions. But the human need to be in community came calling sooner than I anticipated, and naturally, I wanted to find people my own age.
This was the first time in all the moves I made — to six different states in 15-plus years — that I was at a loss as to how to begin my search. Finding friends seemed easy in Washington, D.C.; Austin, Texas; and San Diego, California; all cities catering to young, smart, educated professionals. Where to look felt instinctive — from networking events and happy hours to meetups and yoga classes. The structures of graduate school and jobs I held helped as well. After all, I've never met a stranger.
But Sarasota felt like another world. It doesn't have a young professional scene. I had tired of going to bars, and going out by myself didn't appeal to me. I set out to try something different.
Landing at Trader Joe's — An Organic Community
In mid-November 2018, during the busy holiday season and the peak season for the snowbirds to fly south to escape the harsh winter up north, I got a job at everyone's favorite neighborhood grocery store, Trader Joe's.
Part of the Trader Joe's company culture is hiring kind, outgoing people, some of whom are in my age cohort. That's what I found from my first day. And for a lot of us, it's become more than a job and a market — it's an organic community.
"Trader Joe's is great because you have 100 and some employees, and you all have something in common. There's always going to be someone close to your age," says coworker Greg Wilson, who's 36.
Yet starting from scratch is always a bit tricky, particularly for those of us in our mid- to late 30s. Even though we probably spend more time with each other at Trader Joe's than with family and significant others, the bonds we form are more one-on-one both by circumstance and by choice.
At this life stage, we tend to be more selective about those we spend time with both in and out of work, preferring to go deeper with a few people than have a ton of friends to hang with.
As my coworker Mary Tamez, 38, describes: "I love working at Trader Joe's because I feel like I've met a lot of great people. But it is on an individual level…. As far as having a group or posse or a squad as they would say, I don't feel like I have that here." Tamez admits to being "more choosey" about the people she associates with and is keenly "attuned to energy."
Proceeding With Caution
Indeed, millennials' varied experiences, personalities, and interests may play bigger roles in finding friends than Sarasota's lopsided demographics.
My coworker George McNulty, 31, who lived in New York City before moving down to Sarasota, reflects on his history. "Things were different. We were going out. I was not mature. I was just looking to go out and have fun. I love New York. I never thought I would leave, but I came to a point where I needed a change. It took me a while to get that mental mindset of, 'You need to slow down,'" he says. "Now after I'm up in NYC visiting after three to four days, I'm ready to come back. I can get back into that NY mindset, but it's exhausting."
While McNulty has adjusted to Sarasota's slower pace, he's not seeking a huge group of peer friends here.
"I'm not 100% trusting of people. I'm cool with people. I'll get to know you, but I'm a completely different person when I'm with Ben [my partner] than by myself. That's just the New Yorker in me, the way I've grown up. I don't trust anyone 100%. But the people I do trust 100%, it takes a while for me to get to that spot. There are people at Trader Joe's I feel closer to than others. But it takes a while."
Joining a Few Communities, Not One
Virtual and Professional
I, too, have become cautious before filling up my friendship card. I know communities are not created equal or all-encompassing so I've learned not to channel all my energy into one community group.
Recently, I reignited my entrepreneurial spark upon joining a virtual group, STRIVENT Mastermind Community. In a weekly virtual meeting of like-minded entrepreneurs (median age: 33), we hold one another accountable for our professional and life goals.
STRIVENT's founder, Dennis McGinley, 29, of Fort Collins, Colorado, formed the virtual community about a year ago after being disappointed by unstructured, impersonal, virtual communities he was a part of.
His concept resonates. I find this virtual community to be just as fulfilling as an in-person community group.
"There are certain types of communities like ours, if I can be so bold, that empower people to be stronger versions of themselves in physical as well as digital spaces," McGinley says.
In my case, I've found the benefits have seeped into all aspects of my life. In just over a month, I accomplished professional goals around my editing business. Plus, the accountability has encouraged me to examine — and change — my nagging habits. I'm working on being consistent with my morning routine and decluttering my digital and physical spaces — not only of literal clutter but also of people and friends who don't vibe at the same level I do or want to.
Local and Personal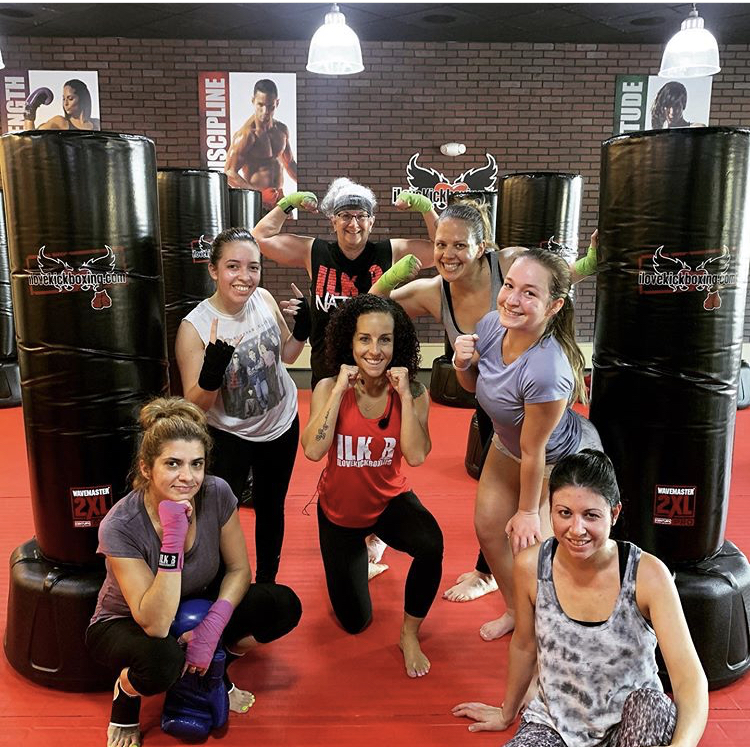 Closer to home, I've sought community by joining a kickboxing gym in downtown Sarasota. While at an early morning kickboxing class, I met Angelina La Lima, 29, and we hit it off. After living in a few different places, La Lima moved here to be close to family.
"So many times when you meet people, whether it is us meeting authentically or organically at kickboxing or waiting in line for coffee and making small talk, people our age all feel the same. Once you get people talking, you realize it's a sentiment that's shared," La Lima says.
And while being a millennial among Sarasota's aging population can be isolating, La Lima and I soon realize we share an understanding: Your geography doesn't matter as much as shifting your mindset after doing personal development work.
"I'm my best self as a human here. I think when you're happy with you, everything else works. For me, this has been one of the best chapters of my life because all the parts of my life are in order," says La Lima.
At this point, I reflect on my own life experience. I always thought the next place I moved would be "it" — the place that would make me happy, where everything would click. And each time, that was the case … for the first few months. Once the dust settled, the same stuff surfaced to remind me that geography wasn't the answer to my happiness.
As if reading my thoughts, La Lima continues, "You always think the next best place is going to make you happy, but it's really all about you."
I couldn't agree more.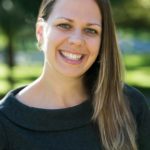 Kathleen Majorsky is a writer and editor in Sarasota, Florida.