Keys to Shrinking the Digital Divide: Infrastructure, Devices, and Literacy
Sometimes, it takes a shocking visual to bring an idea to life. So picture this true story: On a chilly day in March, half a dozen children huddled on the ground by the entrance to a closed community center, connecting their devices to public Wi-Fi to complete their schoolwork. All the children were Black.
In far too many communities, including the neighborhoods where we each work, in New Orleans, Louisiana, part of the African American South in the American Communities Project, and Columbus, Ohio, in the Big City of Franklin County, young people go to undignified and unsafe lengths to access the tools they need to be successful in school.
A new academic year has begun and, as the result of the continuing Covid-19 pandemic, most schools are providing at least some portion of learning online. Yet the lack of infrastructure, the absence of devices, and limited technical knowledge to support learning remotely — a trio of limitations many refer to as the digital divide — are only widening the opportunity gap for millions of children across the country.
Data on the Digital Gap
Make no mistake: This gap is already substantial. The term digital divide was coined two decades ago to reflect the pernicious effects caused by not being technologically connected. The persistent achievement disparities spanning income levels between white students and Black and Hispanic students has only increased over the past decades.
Analysis by McKinsey & Company shows that, prior to the pandemic, the average Black or Latinx student remains roughly two years behind the average white student. All students, regardless of race or income, will likely experience some level of learning loss due to current educational disruption. The analysis found that the average student could fall roughly seven months behind academically due to school closures. At the same time, learning loss for low-income, Black and Latinx students will probably be greater since they are less likely to have access to high-quality remote learning. Specifically, models showed that Black students could fall behind by as much as 10.3 months, Hispanic students by 9.2 months, and low-income students by more than a year. It's estimated that these learning losses would exacerbate existing achievement gaps by 15% to 20%.
In addition, low-income students continue to be underrepresented among top performers. A recent study by Common Sense and The Boston Consulting Group found roughly 16 million American kids — up to 30% — lack the infrastructure necessary to follow the digital curriculum their schools have outlined.
"Data from Curriculum Associates, creators of the i-Ready digital instruction and assessment software, suggest that only 60 percent of low-income students are regularly logging into online instruction, as compared with 90 percent of high-income students. Engagement rates are also lagging behind in schools serving predominantly Black and Hispanic students; just 60 to 70 percent are logging in regularly," according to McKinsey & Company.
Our Holistic Approach
The organizations we represent, The Bayou District Foundation in New Orleans, Louisiana, and PACT (Partners Achieving Community Transformation) in Columbus, Ohio, have long worked to bring a holistic approach to addressing poverty to the neighborhoods we support. Our organizations are both part of Purpose Built Communities, an Atlanta-based organization that works with local leaders in dozens of neighborhoods across the country. Our organizations coordinate partners who provide mixed-income housing, develop cradle-to-college education pipelines, and develop community wellness initiatives to end the cycles of intergenerational poverty.
Today, it is clear that any organization seeking to improve the outlook for all of our country's children must swiftly and aggressively address the digital divide. In each of our communities, we are addressing the divide's three basic aspects — the lack of access to affordable and effective broadband infrastructure, the absence of devices, and limited technical literacy. We believe what we are observing and learning can apply far beyond the neighborhoods where we work.
Infrastructure
Too many communities, both rural and urban, simply do not have affordable and effective broadband infrastructure. For example, some low-income areas of Columbus were bypassed when the necessary cabling for internet access was installed, based on the company's assumptions that area residents would not be able to afford the cost of internet service. This not only puts students at a disadvantage, it also prevents people from accessing job opportunities or applying for unemployment benefits during a crisis. To help solve this, PACT received funding from the Columbus Foundation to complete a feasibility study for the creation of new internet technologies to ensure the internet is available across the neighborhood.
In the early months of the pandemic in Columbus, we saw that not having access to devices put our residents at a disadvantage. Like much of the country, Columbus was under a statewide lockdown order in March, which prevented us from having scheduled workforce events. One workaround was to hold them virtually, and our job training lab was willing to set up mini-computer labs at a public space. But ironically, there were no open public spaces. As a result, the people who needed the help were stuck in their homes and unable to reach the resources and devices which could help them. The digital divide was — is — a physical barrier that hinders people from finding jobs.
In the Bayou District, we are exploring solutions such as installing public Wi-Fi where possible and bringing Google Fiber into some homes. These infrastructure improvements would not only support children and families with virtual schooling, but the entire community.
Devices
Second, individuals need to have their own devices. When schools loan students laptops or tablets that need to be returned at the end of the school year, children are unable to maintain acquired math and literacy skills over the summer break or participate in enrichment activities, such as virtual camps. Additionally, these devices must be appropriate for their intended purpose. Kids using cellphones to do their homework will use up a family's data, which only exacerbates financial hardship. These immediate fixes are euphemistic band-aids; they will not solve the digital divide problem. Our communities and other Purpose Built Network members are fundraising to help students and community members obtain their own devices when they lack access to adequate technology. And they are handing them out, no strings attached.
Literacy
The third critical piece is literacy. It is not enough for families to have the infrastructure and devices if they are unsure of how to use them. In our communities, we connect with distance learning programs within local universities to help provide online classes. Our long-established partnerships with schools, healthcare service providers, and other community organizations are helping us identify families who could benefit from this training.
Modern life necessitates access to the internet. It is not a luxury. It's how people apply for jobs, pay bills, communicate with teachers, and carry out countless other critical functions. Technological literacy is essential for almost any job, and that reality only becomes more true as time passes. It is also an integral part of our modern culture. During this unique moment in time, Netflix and binge-watching are ubiquitous, yet many people are excluded from opportunities to participate in these cultural experiences. This is a form of discrimination.
A New Opportunity
If we, as a nation, want to create racial equity, economic mobility, and positive health outcomes, we must bridge the digital divide. Despite the challenges the pandemic has highlighted, an important opportunity has opened up. For example, we aim to engage with local minority-owned information technology businesses working to provide support to their communities, which also helps their businesses grow. Thoughtful leadership coupled with dynamic action can make inroads in crafting the sorely needed communal improvements, enabling us to demonstrate our resilience as a society.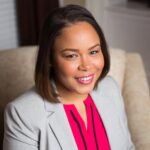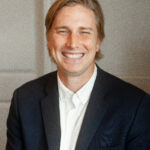 Autumn Glover (left) is President of Partners Achieving Community Transformation (PACT) with the Ohio State Wexner Medical Center in Columbus, Ohio. Jacob Peters is Director of Operations of Bayou District Foundation in New Orleans, Louisiana.