In Wisconsin's Working Class Country, Local Government Is About Getting Stuff Done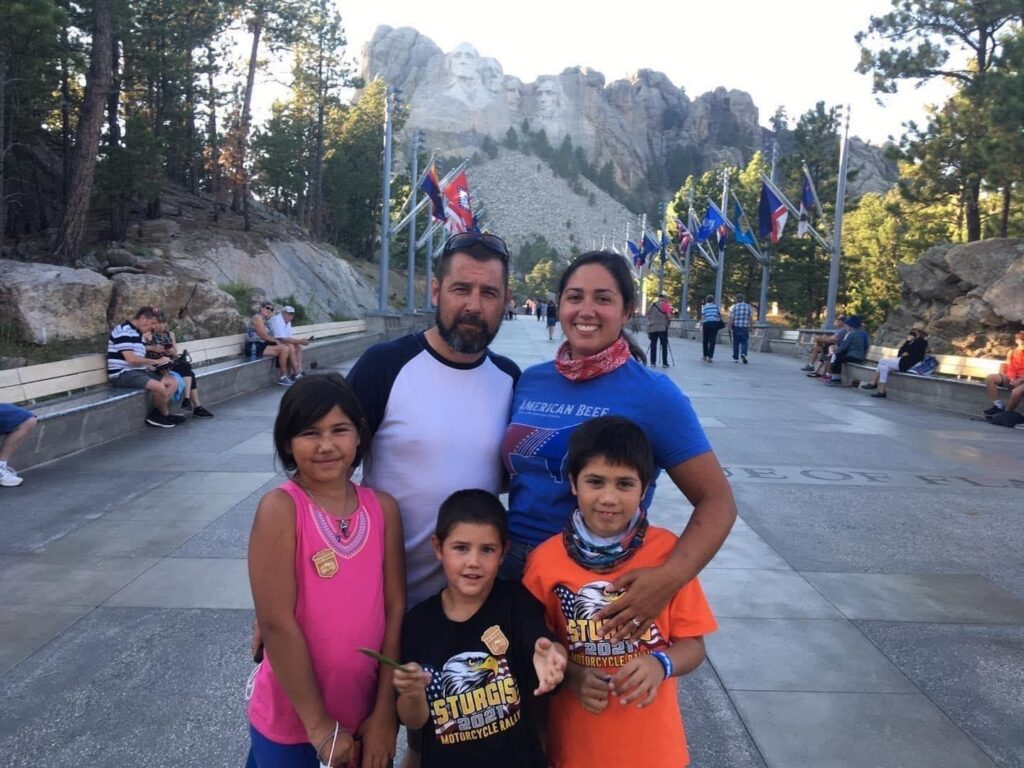 In my corner of what the American Communities Project calls Working Class Country, local government looks like my friends Ben and Caiti. He's on Langlade County's board of supervisors and she's on the school board. He also manages the equine program at a large church camp. She's also a farmer who raises grass-fed beef on rotationally grazed pasture and delivers my farm-fresh eggs every other week. With kids, a job, a business, livestock, a garden and more, they have plenty to keep them busy without adding the responsibilities of elected offices. But Caiti and Ben and others like them make the time.
Abraham Lincoln's idea of government "of the people, by the people, and for the people" has not perished – at least not at the local level in rural areas like mine. School boards, municipal boards, and county boards get important work done for their communities. The people who serve on those bodies in rural communities study complex issues and work out compromises they have to defend to constituents face-to-face over gas pumps and in the stands at Little League games.
Too often it seems to me that state and federal elected officials spend more time posturing about perceived outrages than in good-faith efforts to govern. Perhaps it's the Peter Principle at work. Or perhaps it's just time for voters who still believe in cooperation to become more vocal than partisans committed to any position that makes the other side look bad.
So here's a reminder about what gets done, at least here in rural northern Wisconsin, when people we know work at governing our communities.
Starting With School Boards
The Wisconsin Association of School Boards describes a school board's role this way: "Administration's job is to run the district. The board's job is to make sure the district is run well. The school board is responsible for establishing goals, setting policy and overseeing resources for the school district. The superintendent works for the school board and translates the policy into action."
My local school district has about 158 kids enrolled in grades 4K-12. In 2021 the state's school "report card" placed White Lake at 65 out of 421 districts in Wisconsin. The High School was graded "Meets Expectations" with a score of 67.8. The Elementary grade was "Significantly Exceeds Expectations" with a score of 90.3. With only 17 students in Grades 7-8, the Middle School had insufficient data to receive a score so was given the Alternate Rating of "Satisfactory Progress."
We're proud of student achievement here, and of all the ways our educators, administration, community, and the school board contribute to it – especially considering the financial challenges the district faces. In 1993 the Wisconsin legislature adopted revenue limits as a way to keep property taxes down. Those limits tend to favor suburban schools with higher student populations. By contrast, our small rural district has a lot of second homes and hunting land owned by non-resident taxpayers. On paper, the per-pupil equalized value makes us look like a "rich" district that shouldn't need much state aid. So every few years we go to referendum to allow the district to exceed the state-imposed revenue cap. When operating referendums are on the ballot, board members come under close scrutiny by voters who want to know how they've been spending their money. School board members have to be as fluent in the district's mill rate as on the pros and cons of combining with another small rural district to field a football team.
Board decisions don't please everyone every time, but through cooperation they get the job done. We can't take that for granted: In low-turnout elections, school board elections can be decided by a relatively small number of voters. So if your school board members are getting the job done, be sure to get to the polls and give them your votes.
Talk of the Township
The main sub-county unit of municipal government in rural Wisconsin is called a town. There are 1,250 towns serving about 95% of the state's geographic area and 30% of its population. My rural town is governed by an elected board of three supervisors (elsewhere they may be called commissioners). We also elect a town clerk and a treasurer, although some municipalities combine those into one office and others appoint rather than elect them.
The usual business of towns is to conduct property tax assessment, billing, and collection; ensure fire protection and ambulance service; provide for a recycling program; and maintain roads. According to the Wisconsin Towns Association, "Town roads perform the critical function of being the 'first' and 'last' mile of the state's economy." In northern Wisconsin, snow removal on town roads is a big deal. Town government is also responsible for determining when town roads are either frozen or thawing and when sections should be posted for weight limitations (aka load limits) to prevent damage. When heavy equipment hauls liquid manure from a Confined Animal Feeding Operation (CAFO) to spread on fields near your home, it's town supervisors who hear the complaints and have to find ways to protect roads and comply with the state's Implements of Husbandry laws.
But elected officials are called on to do more than just the usual business of town government. Twice in the past 15 years my town has faced unusual – and expensive – challenges. In 2007 a long-track EF3 tornado tore through our area, leaving massive amounts of debris in its wake. Disposal of building materials, brush and other debris on that scale isn't something you budget for. At that time, my husband was a member of the town's board of supervisors. He spent months making calls, asking questions, and working with the town's fire chief, the town's waste management contractor, and the Department of Natural Resources to address the unexpected problems of what to do and how to pay for debris removal. Working closely with the county Emergency Manager, the town was able to secure funding for that from a state emergency fund before the window of opportunity closed. A dozen years later, the town was hit by a derecho, another long-track event that left massive amounts of damage and debris. The bulk of the burden of paperwork to get us declared a federal disaster area and get reimbursement for expenses incurred from FEMA fell to our elected town clerk.
That was in 2019. Just as our clerk was catching up from the derecho, the pandemic hit – at the start of a busy election year.  Election law is determined largely at the state level, then tasked to county clerks who advise the municipal clerks who administer polling places. In 2020, my town's clerk had to navigate constantly changing and often contradictory instructions on how to administer everything from absentee ballots to polling place sanitation.
County Government By Committee
In Wisconsin, counties are governed by elected boards of supervisors. In my county, board members represent a population of 19,502 in 888 square miles divided into 21 districts. Board members set policy for, oversee, and approve budgets of county-level agencies charged with public safety (including sheriff and public health), courts and the jail, highways, land use, and more.
Budgeting to meet the needs of a community within the operating tax levy formula is challenging for rural counties. So counties like mine cut expenses every way they can and look to revenue options like bonding and wheel taxes to meet needs when traditional revenue sources fall short. For example, a drop in revenues from county forest timber sales is a serious concern here, especially when the county faces increasing costs for out-of-home placements of children and public safety expenditures related to an opioid epidemic. And instead of establishing a second judicial court, the county is chipping away at a backlog of cases with a second part-time court commissioner.
Complex issues without simple solutions are the stock in trade of rural county board supervisors. If it sounds like a lot of responsibility, it is. One way supervisors manage is with strong committees. Committees report on and make recommendations about actions the board as a whole might take. Contrary to every bad joke about things "designed by committee," county board committees have a great incentive to work efficiently and with respect (or at least tolerance) for differences of opinion.
Who Represents Us?
Some people get into local government to build a résumé before running for higher office. Others run because they have a bee in their bonnet about a particular issue. Single-issue candidates are nothing new, but they have a limited shelf life if they don't learn there's more to the job than just that one thing.
At the federal and state levels, legislators seem to have normalized obstructionism to the point where no one is surprised when little gets done. And they should know better: In the 2021 session of the Wisconsin state legislature, 48 of 99 Assembly members and 12 of 33 Senators had experience in local government where, presumably, voters held them accountable not just for their actions, but also for inaction.
It's time to remind all those who hold public office that we expect them to get stuff done. If they find it hard to get along with each other, the League of Wisconsin Municipalities offers some helpful resources on conflict management.
If Ben and Caiti and others like them can do that at the local level, there's no reason to expect less of others.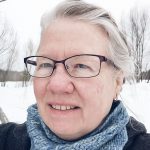 Donna Kallner is a folk artist and writer from rural northern Wisconsin.