In the Heart of the South, a Culture of Wellness Emerges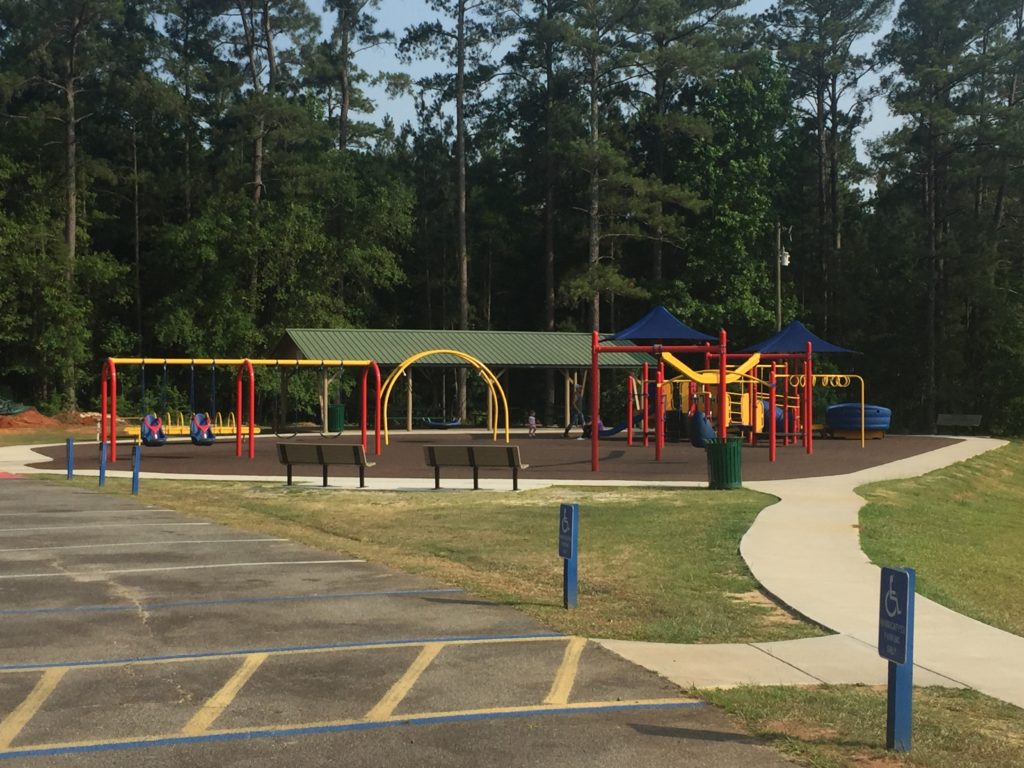 Last June, the American Communities Project visited Jones County, Georgia, in the African American South for our first report on how health and place intersect in America. We recently reconnected with County Commissioner Jonathan Pitts for an update on how his community is working to turn the tide on its most pressing health challenges: obesity, physical inactivity, diabetes, and mental health — and who's helping in the effort.
American Communities Project: You've shared that Jones County is now embracing a culture of wellness. What does that mean practically?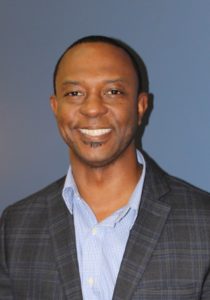 Jonathan Pitts: The Jones County Board of Commissioners will invest more into health and wellness programs because data show that wellness programs help reduce the rising cost of healthcare. We've had an employee-led Wellness Committee operating for a number of years, and now we've engaged Corporate Health Partners to substantially add to our existing program. Part of the program will include an employee health risk assessment. Based on the results, a health coach will work with each employee to address their healthcare needs.
We planted the Live Healthy Jones seed a couple of years ago, encouraging the Board of Commissioners and our community to make health and wellness a priority. The program will play a more vital role in the health and wellness of Jones County. For example, the Board of Commissioners partnered with ACCG (Association County Commissioners of Georgia) to hire a paid intern to focus on health and wellness.
ACP: Could you talk about why having a culture of wellness in Jones County matters?
Pitts: Developing a culture of wellness matters because health affects everyone in our community. First and foremost, everyone wants their family and friends to be healthy. By having a culture of wellness, we hope to encourage people to take an active role in making wise healthcare choices: doing things such as checking your blood pressure once a month, exercising for 30 minutes three to five times a week, getting six to eight hours of sleep every night, and getting an annual physical exam.
We know the cost of healthcare is consistently rising, and we are experiencing it firsthand. Last year, it came to the county's attention that health insurance rates were going up 21% because Blue Cross/Blue Shield (Anthem) had lost money on the county in 2017 and 2018. The county's insurance broker said that $595,000 in claims over the previous year were because of lifestyle-associated conditions, including tobacco use and obesity. The insurance broker actually suggested a wellness program.
ACP: Who in the community is most involved in the effort?
Pitts: We have four partners working diligently to enhance the health and well-being of our community.
Jones County Schools Nutrition Department and Jones County Parks and Recreation are currently offering a Summer Feeding Program to make sure children in our community have a healthy meal. It's sad, but true when schools close for the summer, some children miss out on meals. This program expects to feed approximately 300 children in Jones County Monday through Friday this summer.
Jones County Health Department is partnering with the Veterans Administration (VA) to offer a telemedicine service to Jones County veterans. Veterans will schedule an appointment at the Jones County Health Department to see a VA practitioner via the telemedicine system.  The program will address the internet connectivity and transportation issues some veterans experience in Jones County. To our knowledge, this is the first Health Department-VA telemedicine partnership in Georgia.
We are developing a new partnership with Georgia College and State University (GC&SU). GC&SU offers an exercise science program. A primary focus of the exercise science program is health promotion and wellness, which lines up with our Live Healthy Jones initiative.
We're hoping to have an intern with us every semester to enhance the program and give the intern some valuable experience.
ACP: How will it address the health inequities in the community?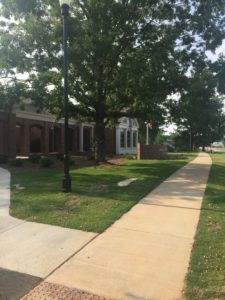 Pitts: Live Healthy Jones will work to be a resource in the community, informing and promoting healthy choices and lifestyles. We're informing people of the various agencies that offer healthcare services at a low or reduced rate. We have a Federally Qualified Community Health Center in Gray, our county seat. Generally speaking, they offer care to all regardless of their ability to pay. They accept all major insurance programs, Medicare, and Medicaid, and they offer services on a sliding scale to those without any insurance coverage.  The Community Health Care Systems facility on Gray Highway is one of them. In addition, we're promoting health classes, health fairs, and healthy lifestyle facts and tips.
I think of the Bible verse, "My people perish for a lack of knowledge."  We do not want Jones County citizens to miss out on healthcare opportunities because they were not informed of resources that are available to them.
ACP: What are you most hoping it will do for the community?
Pitts: I'm hoping the community will make their health a priority. We will work to provide the information and encourage citizens to take advantage of the services.
ACP: How will you measure whether you're successful?
Pitts: We will review data from our Health Department and the County Health Rankings.
Most importantly, as long as we're sharing health and wellness information that otherwise some people may not have been aware of, I feel like we're going to be successful.  We can't make citizens do anything, but we can continue to provide the information and resources to guide them on the path to a healthy lifestyle.
ACP: Could you share an update on the passive park you mentioned in our last discussion?
Pitts: The passive park is 80% complete. It's about three acres, and includes a dog park so dogs can exercise and socialize, too. We expect it to open to the public on July 1.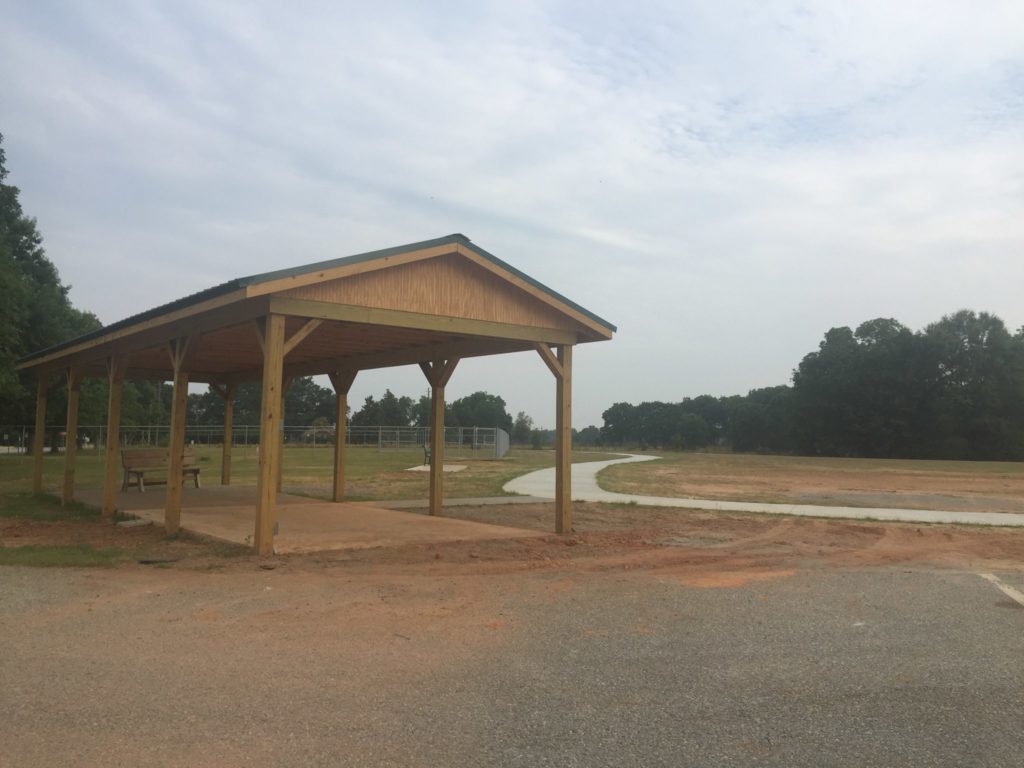 ACP: Talk about how you've expanded in staff by hiring an intern. What is she contributing?
Pitts: Hannah is an amazing addition to our team. She has updated our Live Healthy Jones website. She will be working with our health insurance broker and wellness committee to boost our health and wellness campaign with county employees. She is also working to coordinate a countywide health fair.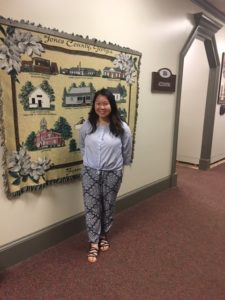 Hannah Pham: Health fairs can focus on providing information to tackle the county's major health concerns: physical inactivity, obesity, and mental health.
Also, a health assessment in Jones County in 2018 showed that residents were very happy with their quality of life in Jones County. They were mainly concerned about a lack of diverse resources. Some also say there is a lack of senior citizen centers in the area. Jones County demographics show that senior citizens make up 13.1% of the population.
It would be a good idea to explore different preventive care resources to increase the diversity of resources as well as explore different activities for senior citizens to partake in, so they feel more of a sense of belonging in the community.
From my understanding, the county's wellness program was developed as an incentive to lower the premium costs of health insurance. In my opinion, wellness programs are wonderful. Studies have shown that health promotion programs in the workplace have reduced employees' health risks, which in turn have increased work production. Health improvements also reduce medical claim costs as well as employee absences.
I believe it would also be a good idea to add in something for mental health, such as classes on stress management and work-life balance. I think fitness classes could be a "healthy credits" participation activity. Yoga classes are a good way to promote both body and mind wellness.
ACP: Do you see a wellness culture taking Live Healthy Jones to the next level, and if so, how? 
Pitts: Most definitely! Having an intern working daily to enhance the program and share information with the community is definitely taking us to the next level.
If we can expand our relationship with GC&SU, there will be no limit to the impact we will have on our community.
ACP: Have you reached out to other communities for ideas? If so, where and are you implementing any of their ideas?
Pitts: During our planning phase, we reached out to Jim Lidstone with Live Healthy Baldwin, adjacent to us. He gave us some great advice: Develop a good team of community partners and start small by identifying two to three health issues to address. We will continue to seek his advice as we work to develop our program.
ACP: On the flip side, have you heard from other communities who are looking to make health and well-being a priority?
Pitts: We were contacted by Charise Stephens with the Georgia Wellness & Fitness Festival. She is working with Macon-Bibb County to enhance their program. The county is serving as a health and wellness outpost for Macon and Middle Georgia.