In Graying Southern Appalachia, Rapid Cultural Change Creates Unease
On the last weekend before Halloween, it felt as if half of Atlanta had made the two-hour drive north to the Georgia-North Carolina border to witness that explosion of almost unnaturally vibrant reds, oranges, and yellows in the mountain forest that so many of us only see in campfire flames, retouched photos, and Disney movies. The change of seasons is a constant, it seems. Communities, however, can evolve more quickly.
Southern Appalachia is changing rapidly, and a culture that helped define America over the last two centuries may disappear within the next two decades, at least in some places. The Brasstown Valley sits astride the Georgia-North Carolina border. Brasstown, North Carolina, (Clay County, pop. 11,309) has one intersection with a stop sign and a couple of shops.
Just across the border in Georgia, Young Harris (Towns County, pop. 12,875) has one stop light, a college, a library, and a health clinic. Another few miles south, Blairsville (Union County, pop. 25,521) boasts the typical small-town assortment of banks, stores, a golf club, a hospital, a Home Depot, and perhaps the less-usual pharmacy billboard outside of town that welcomes you to come buy your drugs and your guns under the same roof.
Growing Faster than the Nation
All three counties are classified as part of Graying America in the American Communities Project. Graying America is in fairly rural terrain, its 396 counties scattered around the country. Home to more than 16.1 million people today, more than a quarter of whom are age 65 or older, this county type has been growing more rapidly than the nation at large these past two decades. While the nation grew by 17% since 2000, Graying America grew by 21%.
Graying America
This corner of Appalachia follows the national trend. The population of these three counties has increased 40% since 2000, compared with 30% for the state of Georgia and 17% for the country. That increase is largely due to an influx of senior citizens. Since 2000, the population of those 65 and older in Towns County has increased by 91%. Retirees come here and buy up land that a generation ago you could not give away. Big homes now sit in the bottom land that once was planted in corn, and up on the hilltops that were once at the end of the last dirt road.
But the old Appalachia is not completely gone, and the two cultures sit uneasily side by side. Single-wide mobile homes and crusty travel trailers sit on a narrow creek terrace a few feet above flood level, surrounded by a halo of trash and old tools. Broken-down cabins, wreathed in vines and brambles, huddle down by the creeks and up on steep slopes where a generation ago no one grew anything more than rangy chickens and maybe a couple of hogs. Narrow roads, part asphalt, part dirt, bend off the winding two-lane roads, and those mailboxes mean someone still lives up on the ridges, in the forest, away from the gentrification taking place below.
Residents Remark on Socioeconomic Shifts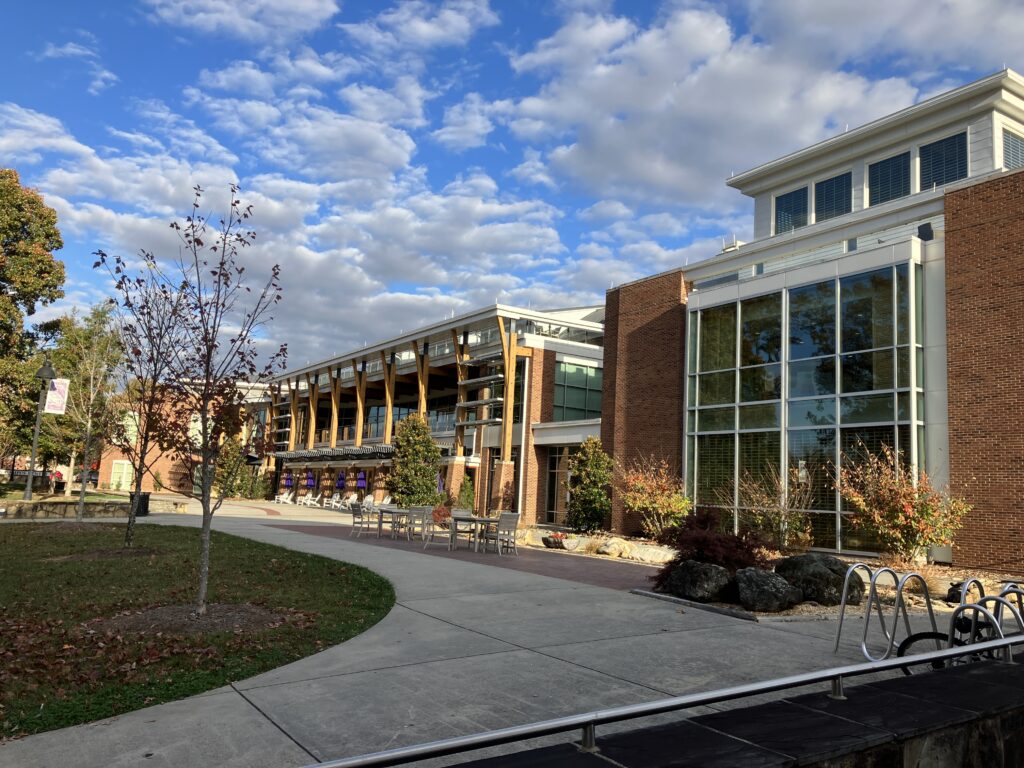 Southern Appalachia is moving from a place of deep poverty and subsistence farming in the middle of the 20th century. Sylvia Turnage grew up poor in the mountains of Union County, left when she was 17 for a job in Atlanta, and only came back when she retired. "I came back to our little family place where I grew up, up past Booger Hollow on Stink Creek, which maybe got its name when they used to be making liquor up there and poured that corn mash into the creek. We lived so far back in that holler, you had to pump the sunshine in," Turnage says.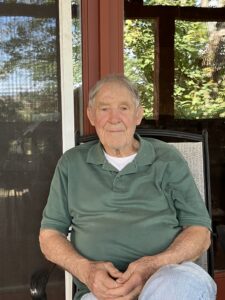 Bass Hyatt, who grew up just south of Brasstown, says everyone was poor, but some families "really had it pretty rough. Some of them just tried to live on a garden patch and they had some real rough times. I had one neighbor, there were big cracks in the wood floor, and when the chickens would get in a fluster down there under the house, all the dust would fly up through those cracks."
While there is still poverty in these counties, "The traditional Appalachian life is sort of fading out," Hyatt says. "We've had a great influx of newcomers. Some have a summer house, and some have permanent residence. In 19 and 60, the price of land was about $50 an acre, and nobody wanted to buy it. Now, I'd say the average land is $10,000 an acre. Twenty years from now, it'll all be developed." According to the latest U.S. Census figures, the median value of a home in Clay County is $208,600.
The newcomers bring a very different character compared with those who grew up in the mountains. Some are retirees from bigger cities like Atlanta, Nashville, and Washington, D.C., where home prices have risen so much in the past 20 years that they can buy much more home and property in Appalachia with their equity. Since the pandemic, there also has been a noticeable increase of people working virtually or part-time commuters who may drive down to the Atlanta metro area once or twice a week. "There's a lot of resentment against the newer people who are moving in here," Turnage says. "They are just pushy. Courtesy is actually a hallmark that people would not think about rough mountain people, but we're a courteous people by nature. Our parents would never let us talk loud in a store or other public place because you disturb people and you got no business disturbing people. These newer people will just shout across the store and it grates on your nerves. They're not all like that; I know some that have moved in here that are wonderful. But a lot just don't think about anybody else except themselves."
How Religion, Politics, and Civility Are Entwined
Nearly everyone Hyatt and Turnage knew grew up on small farms on steep hills separated by small creeks. Other than the grist mill where families went to grind their corn, and perhaps a still that was particularly active on Saturday nights, churches were at the center of family and community life. "The church kept track of everything in the community," says Hyatt. "Daddy said one time this woman, she was a widow, got up in the church and said she killed every chicken, and there wasn't a scrap of food on the place, there wasn't a thing left, and it was in their hands. The next day, the preacher come through with a wagon full of stuff. He had chickens tied by the legs and that wagon was absolutely full of canned stuff. Everybody donated something."
John Kay has been a Methodist pastor for most of the 57 years he's lived in Young Harris. "Now, churches tend to line up according to political orientations," Kay says. "There are those who believe we have an obligation to treat everything that is said in Scripture in a strictly literal way, which is, in my mind, kind of ridiculous. I wouldn't be here if that were the case. In the book of Leviticus, the instruction is that children who sass their parents shall be put to death. I know that I must have sassed my parents somewhere along the way."
Like the others, Jerry Taylor grew up on a farm and then spent a career teaching high school history. "Thirty or 50 years ago, churches were little country enclaves, people just went to church and sang, listened to some preaching, and that was it. The younger generation didn't particularly feel connected to that. Since about 2000, I call it New Age churches have come in. They attract younger people and I don't think it's for the betterment. They infuse a lot of political stuff into the religion."
Hyatt says most everybody was a Democrat when he was growing up and that has changed now. In 2020, Donald Trump (R) received 74% in Clay County, 80% in Towns County, and 81% of the vote in Union County. "I'm a Democrat," Hyatt says. "I go to church, and I guess I am probably the only Democrat there, but we get along. They sort of ignore that and go with it. People here find their way to be civil with each other. Right now, I believe the Democrats are insignificant, so well, heck, it's not worth fighting."
Taylor, also a Democrat, has a different experience with the changing face of religion and politics. "If you're not against abortion, you are evil. In fact, somebody on Facebook said a Democrat could not even be considered a Christian today. I basically just keep my mouth shut because you're gonna get an argument no matter what you say."
National indicators point to an overall decrease in those who consider themselves religious or regularly attending faith services, even in regions like that of the southern Appalachian mountains, which tend to be older and more conservative. In Graying American communities, just over 50% say faith and religion are important parts of American life, according to a recent American Communities Project/Ipsos survey.
Residents I met say when they were growing up here, virtually everyone attended one of the small mountain churches. Betty Hopkins, an inseparable childhood friend of Turnage, says, "A lot of life was around the church. It brought the people in the community together. It was our social life as well as our religious center. All of our music came from the church. We were always in church and in church school on Sunday and Wednesday."
Looking Back, Looking Forward
It can be hard to imagine how dramatic the changes have been in these parts during the past three generations. Most did not have electricity or indoor plumbing until the late 1940s or 1950s. Turnage and Hopkins, who went to work in Atlanta as teenagers, had never used a telephone before going to the big city. Almost everyone they knew growing up made what they needed with their hands, and rarely had any cash money to speak of. Today, late model cars far outnumber older pickup trucks, even on the backroads that wind up and down through the forested hills. John Kay ponders a simple change that would not occur to many. "When I look at my wardrobe today, I'm blown away. I could never have imagined that I would have any choices to speak of just by going to a store."
Turnage says this is a beautiful area with a benign climate, good schools, and a hospital nearby, but there just are not many jobs for the next generation unless they can work from home. "I wonder even about my own son," who's in his mid-40s, she says. "There was a time that I would never have doubted that he would do anything except move back to this place as soon as he retired. I wonder now just where his heart is. Unless some of his cousins also move back here by the time he retires, he might not have an interest in living on an isolated place like ours. I just wonder if we're the last generation that's gonna live on that land and love it like we have."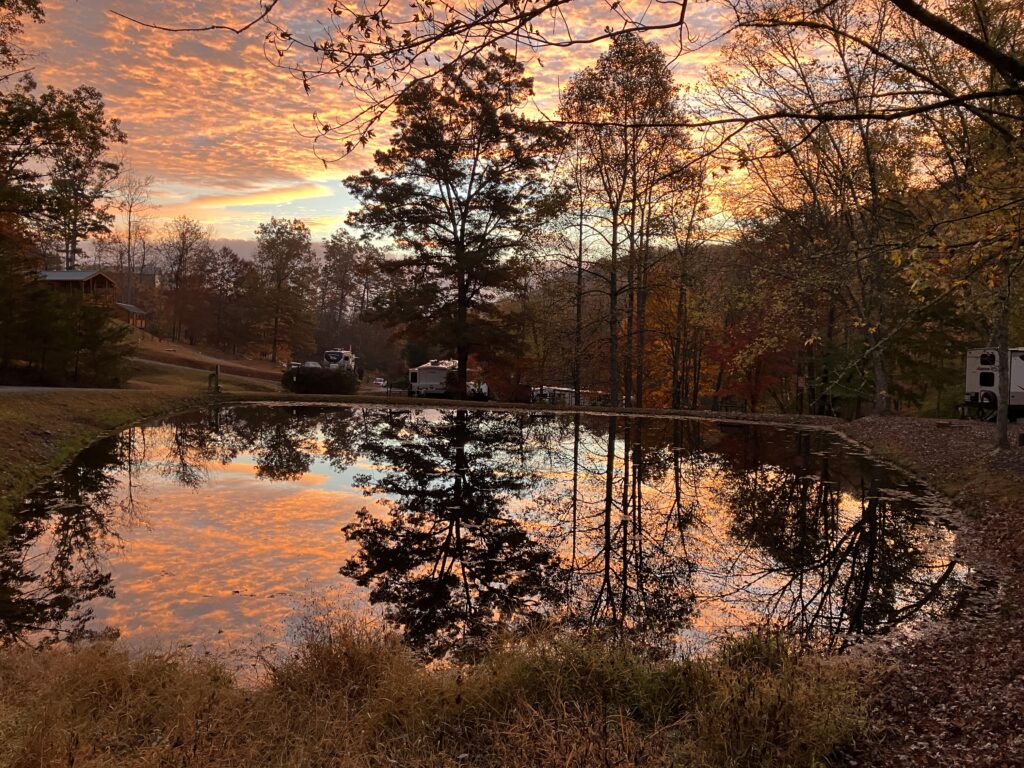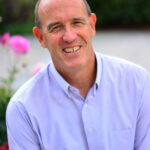 Grant Lichtman, an author and educator, has begun a long, audacious journey in a small RV to understand what wisdom lies in overlooked communities and cultures that we are losing amid the cacophony of news media, social media, political media, and one-minute "influencers" who are paid to be anything but wise. As Lichtman travels along "Wisdom Road," his big question for people he meets is: "What elements of your cultural traditions might help heal the deep divides in our society today?"