In a South Carolina Community, Trust Lays the Foundation for Successful Covid-19 Vaccine Campaign
Lower rates of Covid-19 vaccination among our country's low-income Black communities were entirely predictable. Racism across generations has created a deep lack of trust in the institutions and systems that have excluded and harmed people.
Spartanburg, South Carolina's Northside community is however succeeding in challenging that narrative.
The City of Spartanburg, located in northwest South Carolina, has about 40,000 residents, and population is split almost 50-50 along racial lines. For more than 100 years, the residents of Spartanburg's Northside community were woven together by the presence of the Spartan Mills textile plant. Neighbors helped neighbors when times were tough. But like too many neighborhoods across the country, racist employment and housing policies, school desegregation, and other shifts over time changed the makeup of the Northside.
The final unraveling happened when the mill closed its doors in 2001. Many remaining residents were forced to move for work. Locally owned businesses struggled to survive. Home values dropped and rental properties fell into disrepair, and neighborhood schools suffered. By 2014, the approximately 1,850 residents were 80% African American, and the local poverty rate was around 50%, compared to nearby communities with poverty rates as low as 6.4%. Three public housing developments anchored the neighborhood, and half of the area's land was vacant. Despite some well-meaning programs and interventions, crime rates remained above the city's average. (Spartanburg County is classified as an Evangelical Hub in the American Communities Project.)
Yet today, this neighborhood is serving as a model for removing barriers and overcoming vaccination hesitancy. South Carolina's governor, Henry McMaster, attended a celebration to acknowledge the partnership that has led to the vaccination of a significant portion of the neighborhood's vulnerable residents, and in the weeks to come, for everyone who calls the Northside home.
How Did We Get Here?
That success didn't happen overnight. In 2010, a diverse coalition of people began to pull the threads of the Northside together to weave a new future. A new organization, the Northside Development Group (NDG), was formed to facilitate and coordinate investments and resources. In 2013, NDG became a part of Purpose Built Communities, a national network of people and organizations working to end intergenerational poverty in urban America. The Purpose Built model emphasizes solving the causes of poverty through holistic place-based revitalization with cradle-to-career education; mixed-income housing; and a suite of economic, health, and wellness resources and amenities.
At the center of the Purpose Built model is the need for a "community quarterback" focused on the neighborhood — an organization such as NDG — that is relentlessly committed to partnership, to trust, and to transparency. The quarterback brings together public and private leaders and funders, developers, and organizations providing assistance such as emergency food and healthcare as well as local school administrators and many others to ensure that all stakeholders are working toward shared goals.
While all of those stakeholders are essential, the vision for the future must be directed by the people who live in the neighborhood. That's why NDG created a formal structure to make sure the decisions that impact the neighborhood are from the neighborhood. Known as the Voyagers, this group of residents has a permanent seat at the table for community development discussions. Participants have access to training and consulting resources so that they have the tools to inform and support the implementation of the Neighborhood Transformation Plan, first developed in 2013.
Since our founding and alongside the Northside Voyagers, we at NDG have deliberately worked to build trust between residents, local government leaders and agencies, corporate and business partners, and community organizations through several initiatives.
Guided by best practices and lessons learned from the Purpose Built Communities Network, we have constructed about 140 new units of housing with hundreds more on the horizon including a best-in-class senior living facility.
We have helped scores of existing residents improve their homes to increase value and help them stay in the community.
Along with partners, we built the Franklin School, an early learning center focused on STEAM (Science, Technology, Engineering, Arts, and Math).
We supported improvements to nearby Harvest Park and walking trails so that Northside residents have easy access to green spaces for exercise and gatherings.
And we are helping bring economic development to the Northside by partnering with the Monarch Café for culinary job training and the multi-city Start:ME program to support a variety of local entrepreneurs.
As these efforts come together, the Northside is becoming a place where people want to live instead of leave. (Watch a virtual tour of our neighborhood.)
Testing the Bonds of Trust
As 2020 began, we were working to open the newly constructed Northside Clinic to serve neighborhood residents as a primary care facility operated by an established partner, the Edward Via College of Osteopathic Medicine (VCOM). Opening plans were abruptly halted when the Covid-19 pandemic took hold, and NDG and our partners quickly pivoted to helping residents meet their basic needs and stay healthy.
Then, as senior residents became eligible to receive the vaccine in January 2021, representatives with VCOM reached out to NDG to share that they were coordinating with the state's Department of Health and Environmental Control to bring a vaccine site to the still-unopened clinic.
We knew we were going to confront a new set of challenges, but we also knew we were ready for them because of the hard work of years gone by that helped create the relationships and the fabric of trust that holds our community together.
A NDG board member and executive with the Spartanburg Regional Health System stepped in to secure dedicated time slots each day for Northside residents so that those who needed the vaccine the most would be prioritized. To fill those spots, we prepared flyers, shared accurate information on our communications channels, and went door-to-door to make sure every eligible resident could get vaccinated.
Those doors were opened to us because we are their neighbors. This wasn't the first time we had interacted with those residents. We learned that their reluctance stemmed from misinformation, lack of access, and generations of mistrust of government and other systems. They listened with an open mind, because we have been truthful and transparent about everything we have ever done.
Technology access was a barrier, so we sat with people and helped them create email addresses so they could register for a vaccination appointment. Transportation to the clinic was going to be a gap for some, so we leveraged a relationship with the local housing authority to borrow a van so we were ready to shuttle residents to vaccine appointments. We gave out our personal phone numbers and invited residents to call us any time — and they did. When the clinic opened on March 1, Northside residents were ready.
Why the Quarterback Matters — Today and Tomorrow
If communities take anything away from the past year's public health crisis, we hope it is that trust creates resilience. Overcoming centuries of intentional oppression takes time. Organizations like ours including the other community quarterbacks working with Purpose Built Communities are building relationships, removing barriers, and providing resources so that people can envision the places where they want to live, learn, and work — and bring their ideas to reality.
Investments in multifaceted, place-based neighborhood revitalization are working — to make the lives of people better today, and to reverse the impacts of intentional, systemic racism over the long-term. Our efforts to provide Covid-19 vaccines to residents of Spartanburg's Northside have been successful because we have been here, doing the hard work this community deserves. And we aren't going anywhere.
Additional examples from across the Purpose Built Network of place-based leadership helping encourage vaccination efforts include: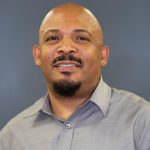 Tony Thomas is a 30-year resident of the Northside community and serves as community engagement coordinator and president of the Northside Voyagers community advocacy group. Thomas was instrumental in aligning partners and reaching community members to enable Covid-19 vaccinations. He believes that people prosper in immeasurable ways when they have a say in the decisions that affect their lives.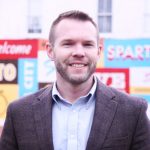 Michael Williamson has served as the CEO of Northside Development Group since 2020. He oversees NDG's work to realize a vision for the Northside that prioritizes a diverse community, mixed-income housing, mixed-use commercial development, an innovative educational model and access to health and wellness programming. Williamson has prior experience in affordable housing and community development at the City of Greenville, Habitat for Humanity of York County, South Carolina, and Community Link.