How a Sleepy Navy Town Became a Democratic Metropolis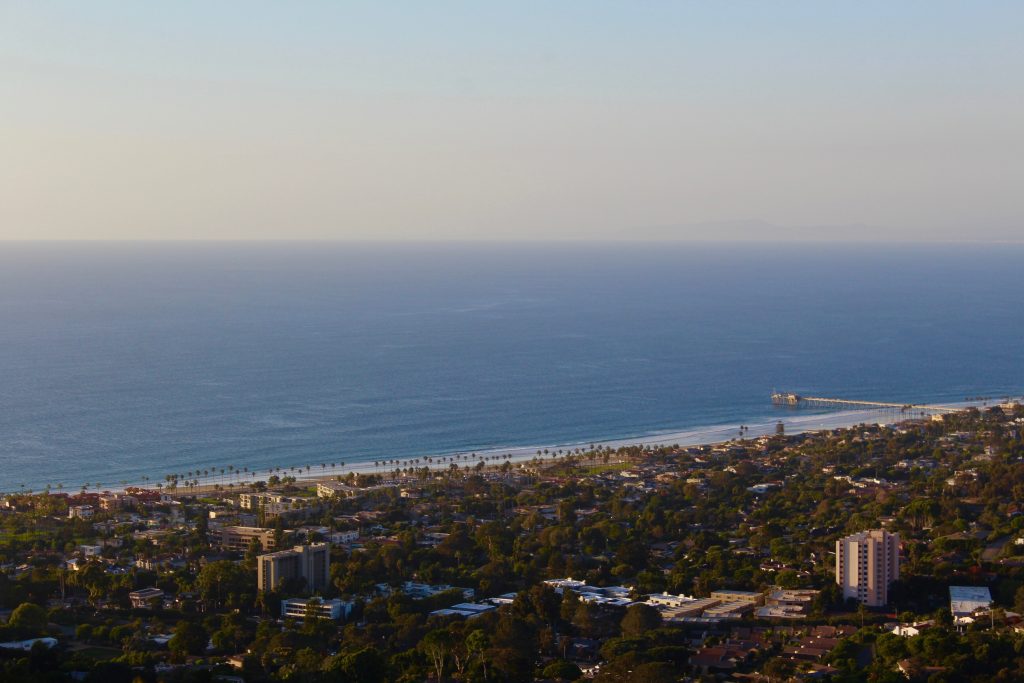 Most people picture San Diego as a vacation destination with lush beaches, orange skies, and tourist attractions like Lego Land or Sea World. If you're from a military family, you might think of Top Gun or the Navy, where thousands of people are recruited and stationed year round. If you're into politics, you might think of the region's long history of conservatism, where California-natives Richard Nixon and Ronald Reagan would make frequent campaign stops.
But most people don't think of San Diego as it is today — an urban metropolis boasting four major universities and one of the fastest growing life science and biotech industries in the country. Or perhaps, how it is one of the most unique border regions in the world, where its close proximity to Mexico has not only created billions in economic trade, but a shared culture of cooperation and familial ties among local officials and residents.
What has that change meant to longtime residents in the community? How has it affected local politics, where Democrats now have majorities in both city and county government? And what are some of the biggest problems facing the next generation?
In interviews with academics, community leaders, and longtime residents, I set out to learn how the region had turned from a "sleepy Navy town" to a Democratic metropolis.
A Diverse Population
San Diego wasn't always a dynamic region to live in. According to Carl Luna, a longtime resident and professor at San Diego Mesa College, the region has gone through significant change. "San Diego was a provincial town. You got a lot of people who moved because of the war, and so it was a predominantly white population, with military and retirees coming in," he says. "This was also a Republican town. You go into the '50s and California was one of the most conservative states, with organizations like the John Birch society all across San Diego."
With a current population of 3.3 million in San Diego County, Luna has not only seen the population triple in size since moving from the Midwest in the '70s, but also in diversity. According to 2019 U.S. Census data, the county is 34.1% Hispanic, 12.6% Asian, and 5.5% African American. To Luna, the diversity has made the region a more dynamic place to live. Coming from an Italian-American family, he remembers how his family struggled to find a decent Italian restaurant to dine in. Nowadays, he and his wife have the luxury of dining anywhere they want, from Mexican and Filipino restaurants in southern San Diego to Russian or French restaurants by the coast.
A Varied Economy
The region has also diversified its economy. Though the military continues to generate more than $52 billion in economic activity, the life science and education sectors have helped bring high-skilled workers from across the country into the region. "In the early '70s, the two defining features of San Diego was the military and the tuna industry," Luna says. "The military is still significant, but young people are also coming here for ecotourism, biotech, and education."
In 2020, the life science and biotech industry supported 175,000 jobs and generated approximately $41 billion in economic activity. And with a growing host of community colleges and four-year universities, including the top 30 globally-ranked University of California San Diego, thousands of innovative and entrepreneurial students from across the United States and the world continue to arrive in large numbers.
What's Behind the Progressive Tilt
The diversified economy and younger population have contributed to San Diego County's progressive shift toward the Democratic Party. San Diego, along with Orange County, had been home to California's most conservative bases in the 1970s and 1980s. "Back in 1990, we had five Republican Congressmen. Then we were down to three in 2000, two in 2010, and now we have four Democrats and one Republican who narrowly won his seat," says Luna.
The trends in age and demographics, along with the growth of urban cities, have supercharged the change. According to Evan Crawford, a political science professor at the University of San Diego, age is the No. 1 explainer for change in cities. "Cities trend Democrat because cities also trend young relative to suburbs and rural areas," he says. "And younger people trend Democrat, so this all goes one in the same." In 2019, 38.8% of San Diego County residents ages 25 and older held a bachelor's degree between 2015 and 2019. In 1990, that figure was 25.3%.
With the millennial generation — those born between 1980 and 2000 — and subsequent generations voting increasingly Democrat, the region's electorate has turned increasingly progressive. In 2000, there were 477,734 registered Democrats and 552,415 registered Republicans in San Diego County. Today, there are 793,993 registered Democrats and 536,894 registered Republicans — a 66.2% increase for Democrats in just two decades.
Like other urban communities, younger and more diverse voters in San Diego have been turned off by nativist language used by politicians like former President Donald Trump. "There's certainly evidence that the more heterogeneous a city, place or town is, the less overall prejudicial views there will be," Crawford says. "Part of the psychology is that more intergroup engagement with people who don't look like you reduces the amount of fear people have."
With a Democratic San Diego mayor, along with Democratic majorities in City Hall and the County Board of Supervisors, the region looks like a fraction of its former conservative state. But while minority communities and progressives have seen greater political representation, the growth in population has also led to infighting within communities.
Genevieve DePerio Fong, an urban planner and public outreach specialist, says that while San Diego's population growth has led to more dining options and infrastructure connectivity, it has also led to more tension among neighborhoods. "There are two populations you can simplify: native San Diegans and newer and younger San Diegans who migrated here," she says. "We need to build more housing, but many established residents feel like they've already worked their way up to buy a home and don't want to see change in their neighborhoods."
The Tension Over Housing
With the education and life science sectors drawing young people to San Diego, the need for housing has been a longtime priority for local officials. Yet many have failed or struggled to create change. Dr. Jen Campbell, a Democratic San Diego City Councilmember, is facing a recall effort after supporting the approval of Measure E, a ballot measure that lifts the coastal height limit for certain neighborhoods in her district. Though the ballot was approved by voters in an effort to build more housing, some neighbors argue that developments would be out of "character" for the area.
The effort points to a larger dilemma across the county. While longtime residents fear that housing developments will increase congestion and impact their property values, younger residents stress that not taking action will lead to sky-high costs of living. In February, San Diego County's median home price reached an all-time high of $672,750. Some forecasts say that because of the region's post-pandemic potential and growing biotech industry, home prices this year could increase by 8.3%, which would make it the highest percentage increase in the nation.
Residents like DePerio Fong however, have hope for the future generation. "I think the generational notion is that the younger generation is more progressive and socially conscious," she says. "They want to make sure they take care of future generations, while previous generations were arguably more selfish about making their ends meet."
Other longtime residents like Luna also believe that the younger generation is eager for change. "The ability of my parents' generation to come here and buy a house is not the same as my daughters' generation," he says. "The costs are producing less enchantment for the pro-business capitalist model, and that's influencing millennials."
While San Diego has grown into one of the country's most dynamic and diverse regions, the upcoming generation of voters and community leaders will have a tall task in tackling the region's biggest problems, from housing and cost of living, to homelessness and climate change. A regional report, for example, revealed that if current trends in greenhouse gas emissions continue, the county could face an 18% water shortage by 2050. The county also recently experienced a 79% increase in the number of first-time homeless people, from 2,326 in 2019 to 4,152 in 2020.
How residents address these challenges will not only shape how prosperous the region can continue to be, but how inclusive it can be for generations to come.
I'm hoping we can do both.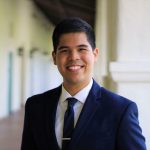 Marjon Saulon is a graduate student at the University of San Diego studying social innovation. He has written about politics and civic engagement for the San Diego Union-Tribune, Independent Voter Network, and Times of San Diego.