How a Kentucky College Town Is Navigating America's Racial Divide
As the footage of Breonna Taylor's killing played for a rapt audience in the balcony, the sound of the shots which took her life reverberated down below through Anna's Greek Restaurant, a restaurant occupying a cavernous old church in Bowling Green, Kentucky's historic downtown. Horrified diners unconnected to the event above them searched for the owner. A female patron was told the owner had left the building, but then she spotted him hiding in the front of the restaurant. She expected him to be apologetic that the film of one of Kentucky's most infamous killings was blasting through his restaurant.
"You're getting served, aren't you?" the owner responded, according to a recollection she posted on Facebook. His response seemed callous and cruel to her, leading her to conclude, "He has no decency."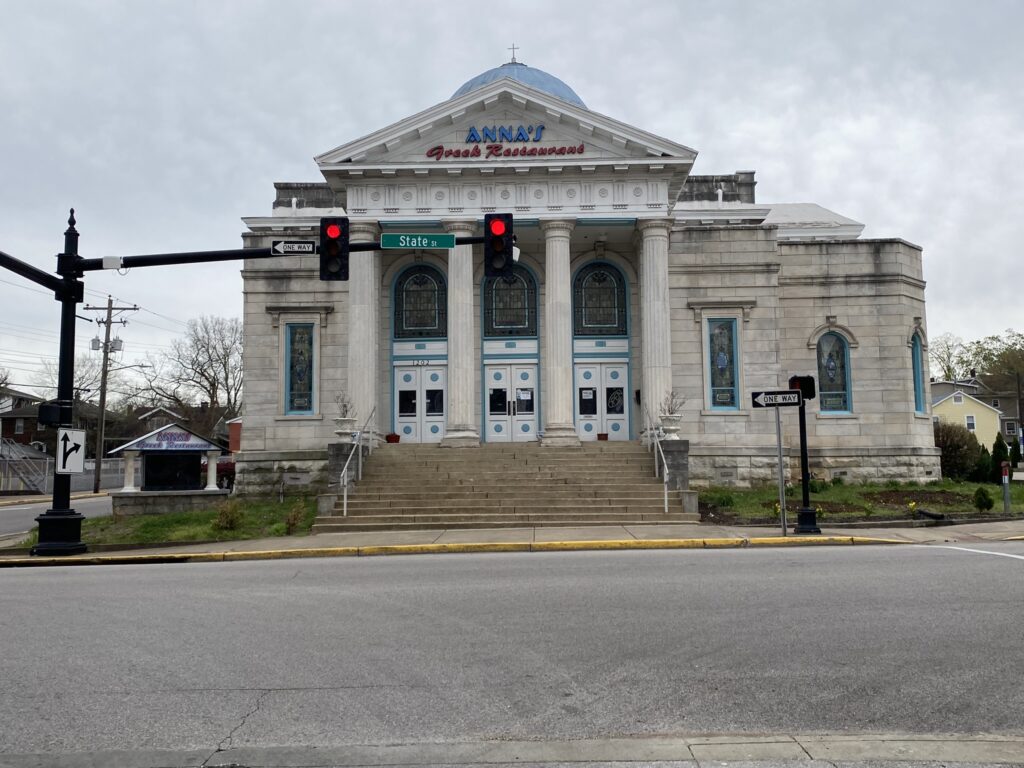 The event in January, hosted by the Republican Women's Club of South Central Kentucky, made national headlines. Locally, it tore this quiet college town — about 90 minutes south of Louisville — down the middle. (Bowling Green is the county seat of Warren County, Kentucky, which is classified as a College Town in the American Communities Project's map.)
The Republican Women's Club of South Central Kentucky had invited Jonathan Mattingly, one of the officers involved in the controversial killing of Breonna Taylor — a 26-year-old Black woman from Louisville who was fatally shot by officers serving a no-knock warrant at her home in March 2020 — to speak. The controversy surrounding Mattingly's appearance prompted the original venue to cancel and Ryan Quarles, the state's Agriculture Commissioner and a Republican gubernatorial candidate, to pull out. Searching for somewhere that could accommodate the event quickly, the group turned to Anna's.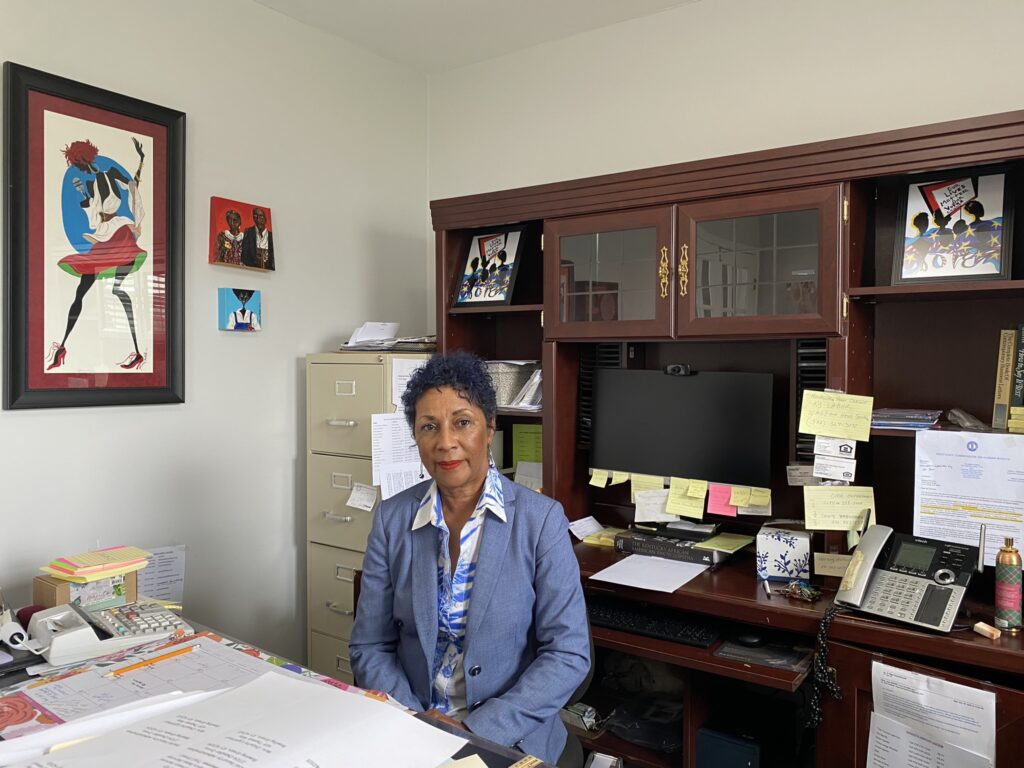 "When the country club backed out, and then [Ryan Quarles], you should stop to think 'maybe this is not a good idea,'" says Alice Waddell, Executive Director of the Bowling Green Human Rights Commission. She cannot understand why the Republican Women's Club had invited Mattingly to speak in the first place. "There's a tie between your political beliefs and who you give a stage to. So, to me, that's a message that it was just a racially motivated event."
To date, neither the Republican Women's Club nor Anna's Greek Restaurant has publicly apologized for the event, and representatives for both groups did not return requests for comment. Bowling Green City Councilwoman Sue Parrigin, who has moderated events for the Women's Club, is tagged in a post by the restaurant in which owners Vilson and Anna Qehaja celebrate the city, declaring May 3, 2023, "Anna's Greek Restaurant Appreciation Day." Parrigin was unavailable to speak, while Vilson Qehaja did not return multiple phone calls.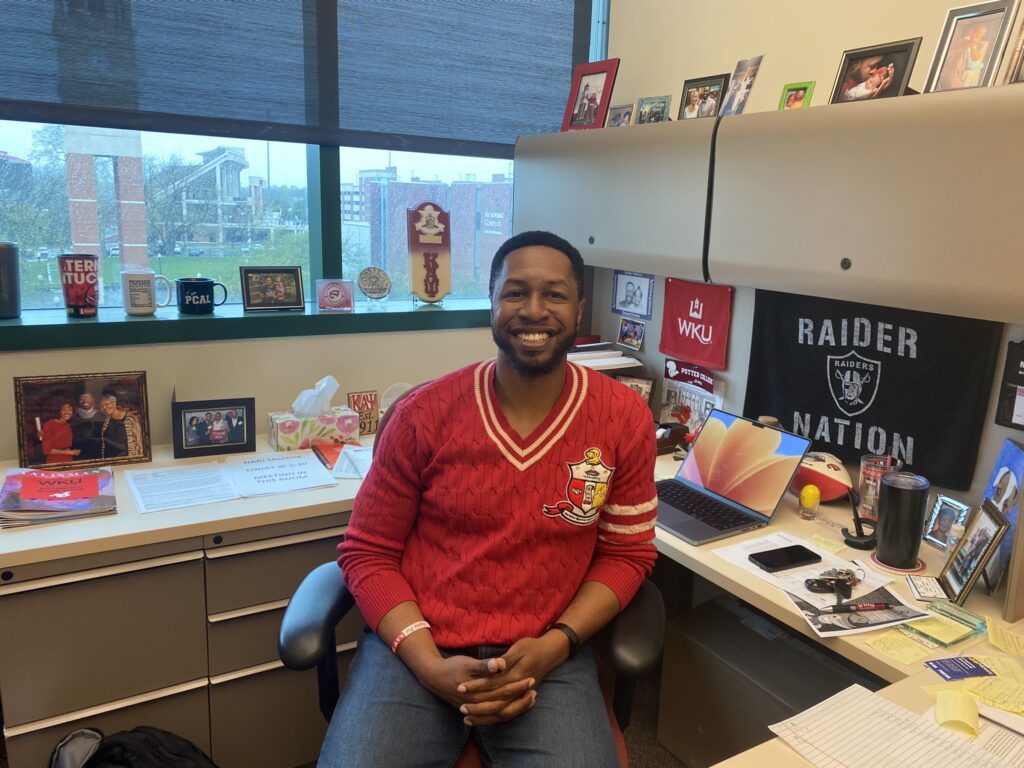 Waddell is not the only person in this picturesque southern city of about 74,000 people who believes the event was motivated by racism. "Somebody I talked to said 'This feels like the White Citizens Councils,' the segregationist white supremacist groups which operated throughout the south in the 1950s and 1960s," says Ryan Dearbone, President of the Bowling Green NAACP chapter. The women involved in this club, he says, "are the people that you would never see at an MLK Day celebration or a Black History Month Celebration… these are the people that are opposed to everything that is seemingly 'liberal' or 'DEI' or anything like that."
Nestled among the rolling hills of the Pennyrile Plateau, Bowling Green is an idyllic southern town with historic Victorian homes lining verdant streets. Fountain Square Park, the centerpiece of its vibrant downtown, looks like something from a Currier & Ives print. "It's a great place," Dearbone says. "I want to raise my kids here."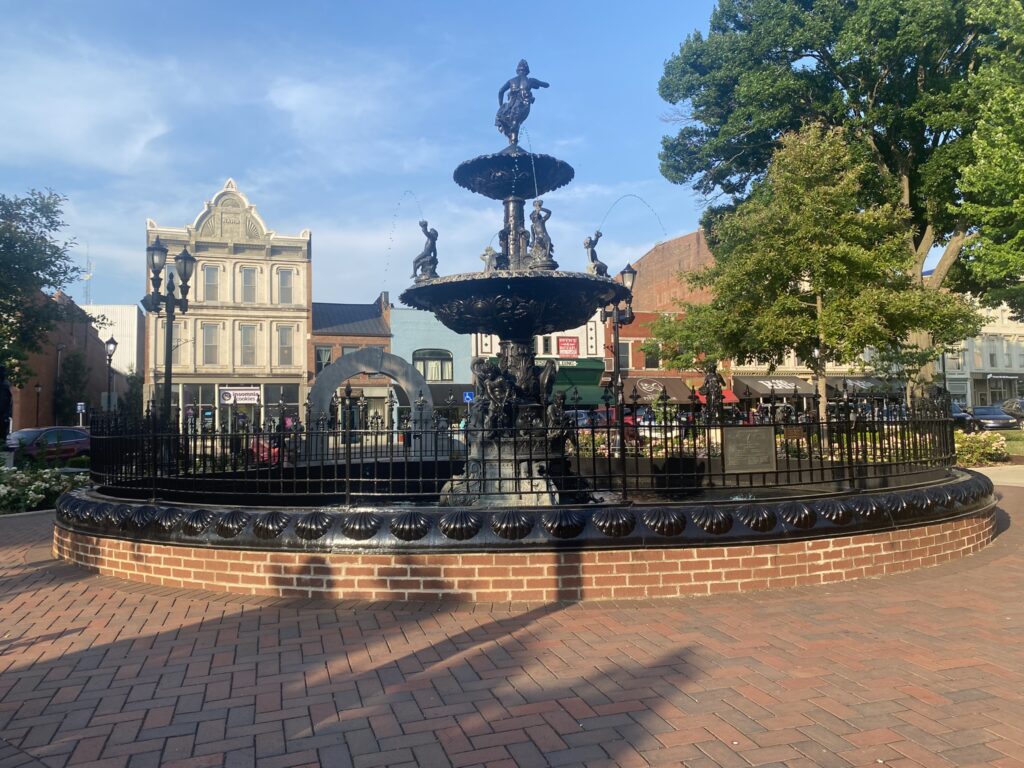 A college town, Bowling Green is home to Western Kentucky University – the Commonwealth's second largest university. (Full disclosure: the author is an alumnus of WKU.) While the city itself is 71% non-Hispanic white – and Warren County is 76.7% non-Hispanic white – according to the latest census, the area is also more diverse than many surrounding areas. "Bowling Green is very diverse," Dearbone says. "There's all kinds of races and cultures here."
In the 1990s, the city welcomed an influx of Bosnian refugees, many of whom still make their home in Bowling Green and contribute to its local culture. "I forget how many languages they say the students speak in Bowling Green, but it's unbelievable," Waddell says. The presence of the International Center of Kentucky in the city has much to do with that, she explains, noting that today many of the refugees come from African nations. This diversity contributes to Warren County being statistically less racially segregated than other counties in Kentucky and across the United States.
However, the median household income by demographic group shows significant stratification, with nearly $30,000 separating Blacks and whites.
Like many southern cities, Bowling Green is no stranger to racial disputes. In 2020, a historic marker acknowledging the city as the Confederate capital of Kentucky was removed. In 2008, a lockdown on the campus of WKU, caused some controversy after an officer was photographed kneeling on a Black female student with his rifle drawn. Late last year, a small group of outside protestors descended on the city to protest the presence of Carolyn Donham Bryant, the woman who accused Emmett Till of harassing her, which eventually led to her husband and his half-brother to lynch Till, 14, in August 1955. His murder in Money, Mississippi, is widely viewed as one of the most pivotal moments in the civil rights movement. (Bryant died in April in Louisiana.)
The protestors were outsiders who many in the community saw as stirring up trouble to advance their own agenda rather than secure justice for Till. Some protestors were open about their intent to carry weapons when they came to town, Dearbone says. The protest eventually led to a threat against the community Christmas parade, which was cancelled.
The local NAACP group was not involved in that protest and defended Bowling Green from accusations of racism for its inability to arrest Bryant (the Commonwealth did not have jurisdiction). "People were like, 'Thank you for standing up' to the outside protestors," Dearbone said. "Thank you for being out there and willing to lead this and push this an element that we didn't want coming into our community, drive them out or keep them from taking a foothold, creating a bigger issue."
The reaction following the incident at Anna's Greek Restaurant, however, was markedly different, he adds. "The people that caused it were inside. They were homegrown. Those are people that have influence and money and power in Bowling Green."
Suddenly, the same people who had thanked him for his stance on the Bryant protestors were silent. "Not that they said anything negative to me," Dearbone says. "They didn't say anything."
That did not surprise former state representative Patti Minter, a white Democrat who until January represented Bowling Green in the state legislature. "There's been a noticeable difference in the way that people stood with the Black community when the Black community was urging outside protestors to stand down" and when they were "speaking truth to power about the racist incident at the restaurant where a murderer was giving a program that included footage from a crime scene with bullets, and you could hear bullets being fired."
Minter lost her seat to redistricting, something Kentucky Democrats are currently challenging in court. Part of that redistricting, she says, was racially motivated. "A thousand black and brown voters were cut out of the district," she says. "They hit this district with a laser beam."
That diminishing of Black political power in Bowling Green has not gone unnoticed. "They're mad, the communities of color. I don't want to speak for them, but people who talk to me about this say, 'We've had our voice stolen.' They use strong language," Minter says. "It was their seat, and they want it back."
Dearbone sees a similar phenomenon playing out, noting that the way the NAACP was viewed by members of the local political establishment changed drastically from December — when the NAACP was working with local officials against outside protestors — and January, when the group was holding the Republican Women's Club accountable. "As long as race is kept at bay or kept away from their doorstep, they've got no problem with race," he says. "But when the NAACP is calling out people in the community that are acting in a certain way, I don't know if we're a problem, but we're definitely a thorn in the side."
Still, that is not to say that Bowling Green should be defined by these incidents, Dearbone says, noting the diversity that exists within the city. "We're tied to basically almost bookends of the civil rights movement," he says. "Neither one is favorable."
He hopes both the incidents involving Carolyn Donham Bryant and at Anna's Greek Restaurant can be ones the city learns and grows, and eventually moves on, from. "Overall, I think Bowling Green is a great community," he says. "Hopefully, we never have to do this again.
On a recent trip to Bowling Green, the parking lot behind Anna's Greek Restaurant looked emptier than usual. Many people told me they will no longer eat at the restaurant. One of them is Alice Waddell. "I'm sure they lost some business" following the incident, she says. "I know they lost mine."
Skylar Baker-Jordan writes about identity, politics, and public policy. He is the Contributing Editor for Community Engagement at 100 Days in Appalachia and a regular opinion writer for the Independent. Originally from Kentucky, he currently resides in Johnson City, Tennessee.