College Towns Morphing into Population Powerhouses, Shifting Political Gravity
One of the cornerstones behind the American Communities Project is how places can change very quickly — in the space of a short drive. These next few weeks, millions will feel such abrupt changes as college students head for their College Town "homes."
College Towns are unique because of their geography. In many cases, they essentially import large numbers of young, educated (or seeking-to-be-educated) people into more rural environments where longtime residents often have lower levels of education. The result: communities that are islands of urbanity and political liberalism standing out from their surroundings. It's a growing phenomenon in America.
A Place of Pour-over Coffee in a Rancher State
A good example of a College Town is Gallatin County, Montana, home of Bozeman and Montana State University. Here the socioeconomic and political differences that have come to define the urban-rural and red-blue political divides appear in stark relief.
In a state full of ranches and roughnecks, Bozeman is a land of pour-over coffee and yoga studios. The median household income beats the state average by about $8,500 — $59,400 versus $50,800. The population with a bachelor's degree or more is 18 percentage points higher than the state figure — 49% versus 31%.
These kinds of differences are bound to yield a different kind of place. It's obvious in Gallatin — a county Hillary Clinton won by one point in a state Donald Trump won by 20.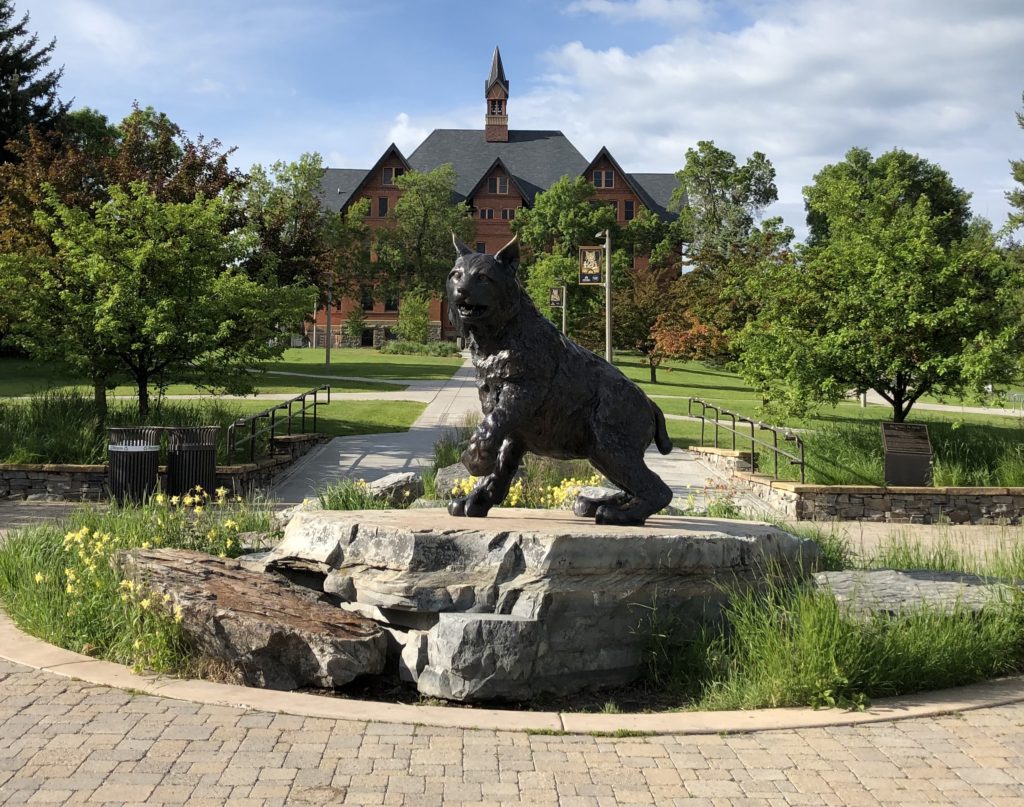 Some of what's driving these differences is the college that makes Gallatin a College Town: Montana State University. Like all college towns, it sees a steady influx of 18- to 25-year-olds every fall — and the numbers are growing. Since 2010, the school's enrollment has climbed by about 25% — from 13,500 to 16,900.
But Montana State's growth represents only a fraction of Gallatin's population increase. Since 2010, the entire county has grown by about 25% — adding more than 22,000 people. During that time, the percentage of the population with a bachelor's degree or higher has climbed about four points.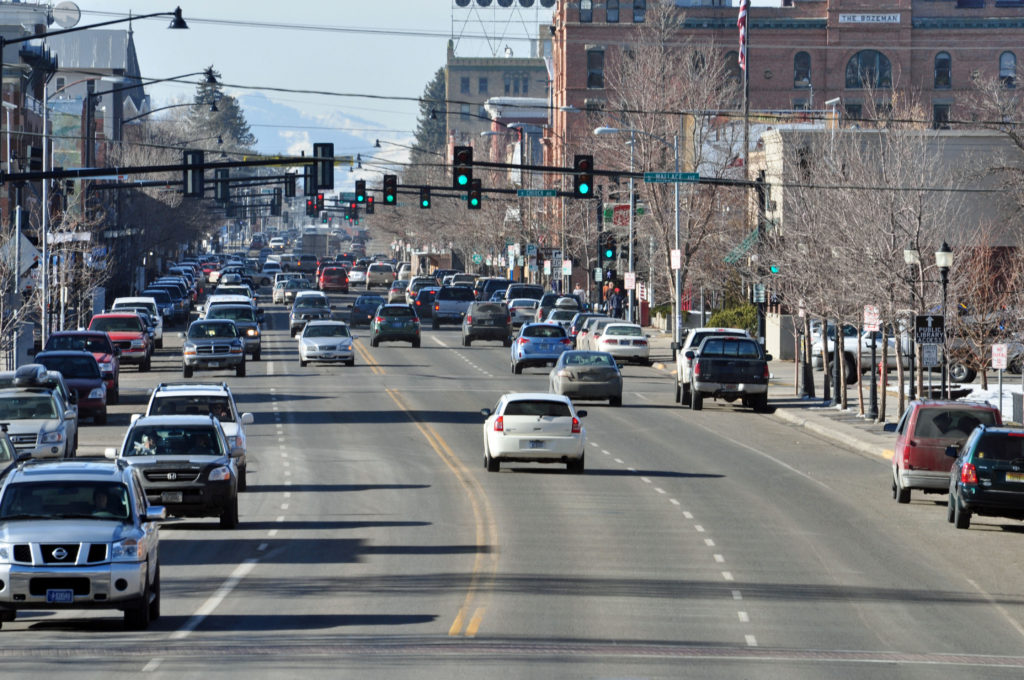 People in the city talk about how even 15 years ago many streets in Bozeman were unpaved and how the paving has brought more housing and more people.
More than a quarter of county households now earn more than $100,000 a year. And county employment statistics show the percentage of people working in management, business, science, and arts occupations is above 40%. In 2000, it was roughly 35%. Gallatin's current numbers on household income and occupation look more like New York City than Montana's averages.
Centers of Economic Growth and Change
While Gallatin's case is extreme, College Towns in general are growing at a faster rate than the country as a whole — 7% versus 6%. Many have long been urban islands in rural seas, but the islands are growing — filling up with higher-income, college-educated urbanites who want the amenities of a city and the easier life of a smaller town. They have also become a hotbed for active 55+/retirement communities. Gallatin has one of those as well.
The extent to which College Towns are becoming economic and population centers adds to their importance in politics. As bachelor's degrees grow as indicators of partisan identities (those with degrees are increasingly likely to be Democrats), these 154 counties will be important to watch for margins and turnout — particularly in crucial battleground states.
College Towns will also be places to watch for change and innovation in the coming years. They are home to big institutions with eyes out on the world, with healthcare systems and educated populations that often embrace technological advances more quickly than other places. They have the people and infrastructure to attract growth industries.
In essence, Gallatin County and places like it are becoming a lot more than just College Towns. They are growing into small-town, urban communities that might become socioeconomic models for the nation in the next few decades.