At the Texas Border, Hispanic Centers See U.S. Border Issues in a Different Light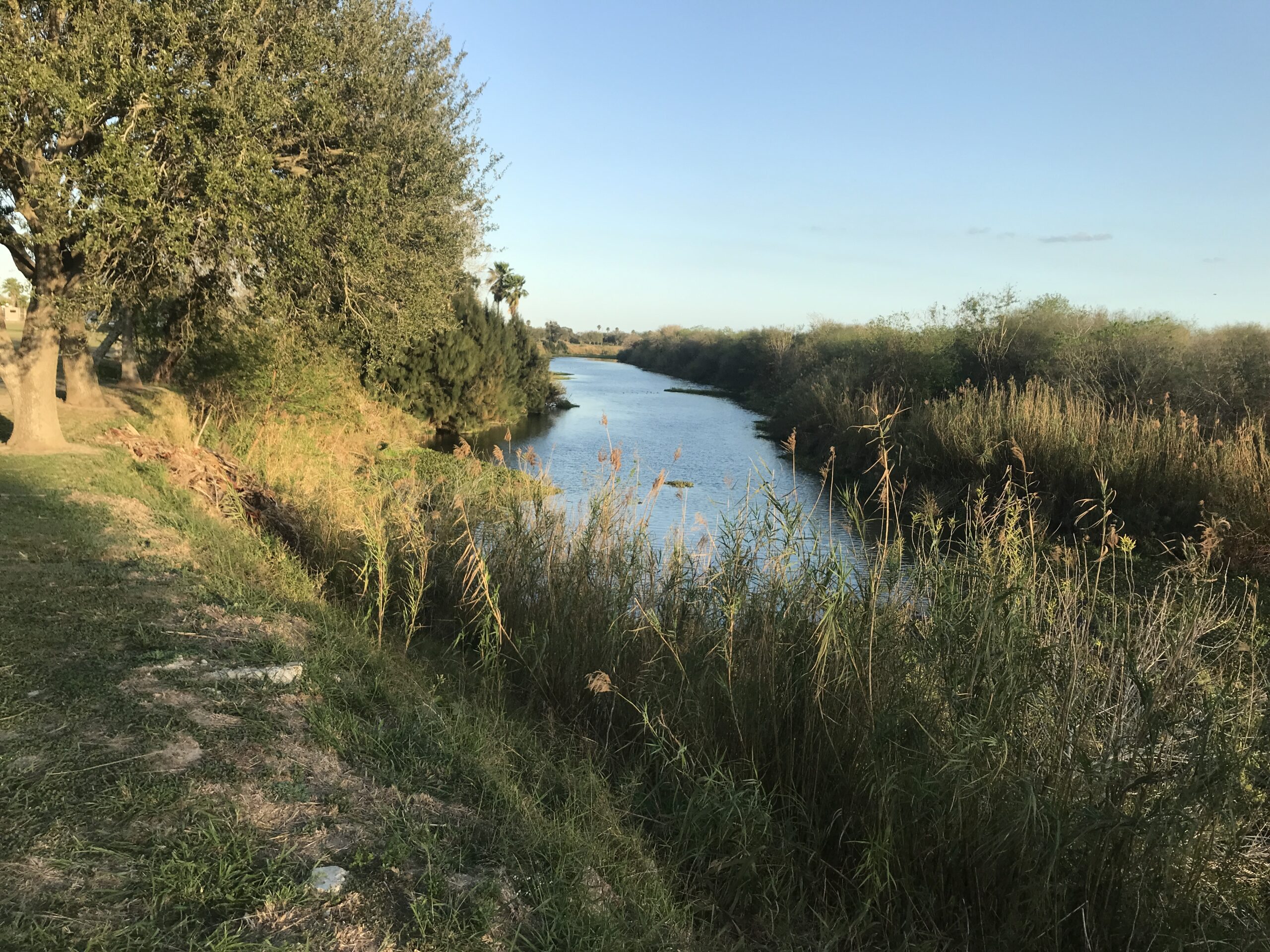 The Rio Grande Valley is not a valley at all. For millennia, it was one of the continent's great alluvial deltas, where floodwaters fed by spring snowmelts in the Rockies and torrential monsoon rains in the summer flowed down through the deep canyons of the Big Bend country and then, hitting flatlands close to the Gulf of Mexico, spread water, silt, and soil through a maze of ever-changing channels and bars. According to third-generation local Larry Lof, "It was not until the early 20th century that someone decided to re-brand the delta as a valley; somehow that sounded like a much better place to start a farm or a business."
Today, with the river strangled by dams and sucked down by the demands of people and farms, the grand river creeps sluggishly through Brownsville between low levees, farms, subdivisions, and the here-and-there border wall. A decent college long-jumper, with a bit of a run, could launch from the United States and splash down in Mexican waters just beyond the border in mid-"river."
The Valley is not culturally homogenous. Driving down from the north, the little towns of Roma, Escobares, La Rosita, and Los Alvarez in Starr County are strung out like pearls along Highway 83. This is not Mexico, but someone who has never been to Mexico might be mistaken. Every street name is Spanish. Every billboard and sign for doctors, lawyers, dentists, hair care, auto repair, and almost everything else has a Spanish surname. There is not a Thai, Italian, salad buffet, or big chain fast food restaurant along the whole highway, but signs everywhere shout tacqueria, dulces, fruteria, mercadito, paneria. On Sunday morning, grass parking areas around every iglesia Catolica are packed to overflowing with pick-up trucks, SUVs, and sedans.
These counties along the Texas-Mexico border are classified as Hispanic Centers in the American Communities Project. But they stand out among the 161 Hispanic Centers nationwide because cross-border commerce is the lifeblood of these communities. When moving away from the border, residents' views shift, sometimes dramatically.
The terrain changes noticeably, too. Further south the towns grow and the highway widens to six lanes. As if passing through an invisible veil, the comforting feel of small towns evaporates. The highway pushes into the suburbs and centers of McAllen (in Hidalgo County) and Harlingen and Brownsville (in Cameron County), which are lined by the big box stores and national brands of any-city America. But the cities are not all cut from the same cloth. Brownsville (pop. 189,000), Cameron's county seat, is even more heavily Hispanic than the other cities in the Valley. And Brownsville is not just on the border; it is the border. The downtowns of Brownsville and Matamoros are a couple of blocks apart. Cars, trucks, trains, and an increasingly busy seaport transfer people and commerce between the two countries within a narrow strip of border crossings, all at Brownsville. Anglo Americans are a small minority here, and yet they feel comfortable as part of a unique cross-border compact and culture.
According to the locals I met who have lived and grown up in all three of the Valley counties, there are stark differences in culture when it comes to the relationships between Hispanics and Anglos. Luci Garcia Willis echoes what I heard from every Hispanic community member I interviewed: "Growing up in Brownsville, I never felt inferior. I just don't remember feeling economically disadvantaged and definitely not culturally. My grandmother would always say, the person who speaks two languages is worth two people." But she tells about a time when she had left the Valley for college. "I was living in a dorm and my roommates' grandparents came to visit.  They were from La Grange, Texas. Linda Gomez, who was in our dorm came in, and I introduced her to Carol's grandparents. She put out her hand and they wouldn't shake it." Every Hispanic person I spoke with had a similar story about how they were discriminated against when they were not in Brownsville.
Those who grew up just 20 miles up the road in Harlingen lived in a city dominated by Anglos. Harlingen was never a border town; it was settled by Anglo land speculators in the first half of the 19th century, the so-called "pioneers" who came, saw, and bought or married into the sprawling Spanish land grants. Hispanics who grew up in Harlingen felt tension if not overt hostility from Anglos all the time. Elizabeth Medrano is descended from one of the original "pioneer" land speculating families in Harlingen. "Here in Brownsville, for me when I was in school, most of my friends were Anglos. However, for my mother growing up in Harlingen, you know, they were spit on at school."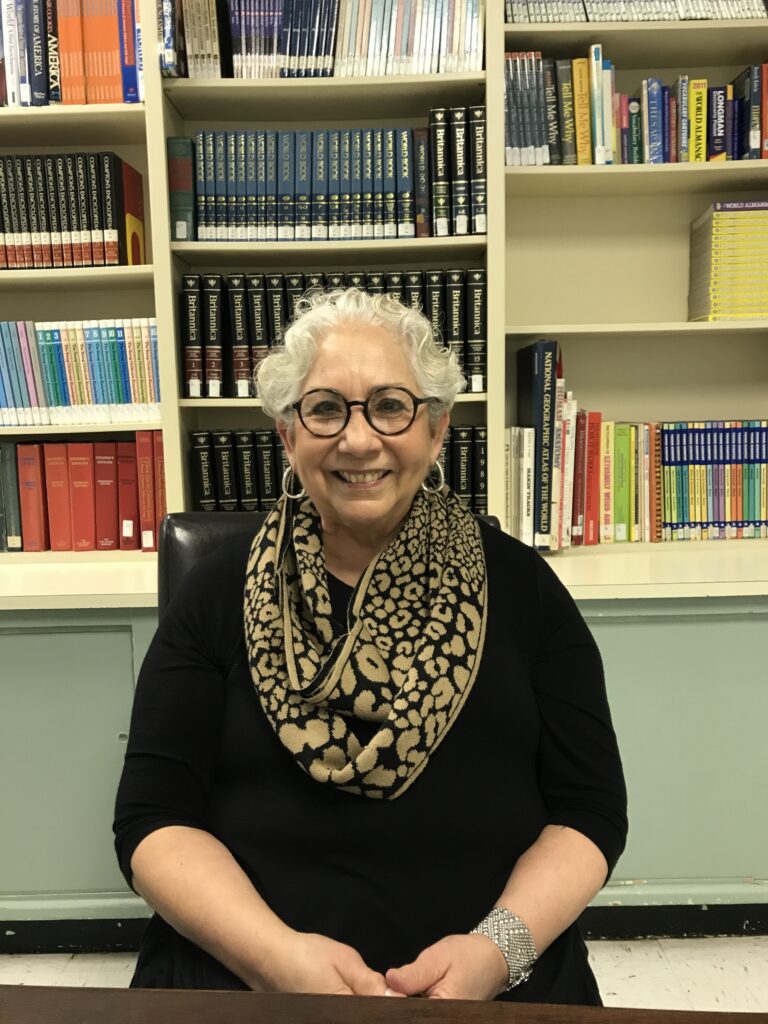 Dr. Juliet Garcia became the first Mexican-American female to head a U.S. college or university when she was named president of Texas Southmost College (TSC) in 1986. She is also a recent recipient of the Presidential Medal of Freedom. Garcia spoke of her grandfather laying a shotgun on the desk of the superintendent in Harlingen when he insisted on his kids getting into "the better school." But, she said, "Brownsville was more cosmopolitan. We were the home for Pan American Airlines. If you were going to fly to Latin America in those days, you needed to fuel up one last time. They had a huge operation out of the airport. That brought in people from all over the world to be here, a continuous flow and mixing of people." She had Anglo friends who are still her friends today. "There was no tension between us." However, she had a difficult experience when she went to the state capital as a college president. "Sometimes it was arrogant and demeaning. It didn't matter how well I spoke English. They would comment about how pretty I spoke English."
People who identify as Hispanic across the economic and political spectrum seem laser-focused on one common family value: education. Everyone I spoke with discussed how, in one or two generations, their families went from the status of new immigrant to respected positions in the city, filling every type of blue-collar and white-collar job, as well as elected positions and leadership in civic organizations. Working hard in school, graduating, and more recently, going to college, both at the University of Texas in the Valley and in Austin, and much farther from home, are non-negotiables in these homes.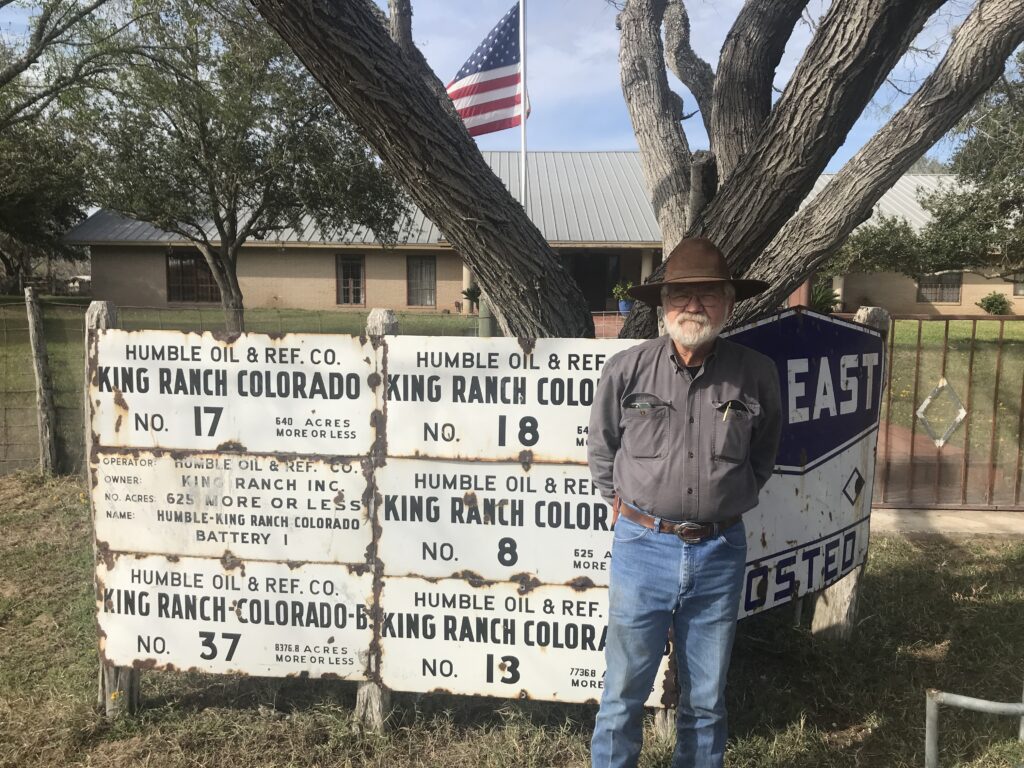 Mike East, who runs one of the biggest cattle ranches in South Texas, just 30 miles from the border in Hidalgo County, says that some of the vaqueros on his ranch have families and children with them, and "all the ones with enthusiasm are working hard in school and will not be working on the ranch when they graduate."
Political Orientation
The Valley has been closely watched through the last several elections as pundits predict whether or when the state will turn blue. Several of those I interviewed feel that ultimately, conservative values around education, religion, LGBTQ rights, and a border secured against illegal immigration among the growing Hispanic demographic will help keep Texas safely in the Republican column.
In 2022, Republican incumbent Gov. Greg Abbott had a decisive victory statewide, garnering 58% of the vote to Democratic challenger Beto O'Rourke's 44%. However, O'Rourke, from the El Paso border community at Texas's western end, won these three counties in the Valley, taking 59% in Hidalgo, 58% in Starr, and 54% in Cameron.
The three counties cover different Congressional Districts and here, too, they gave more votes to Democrats in 2022.
Incumbent U.S. Rep. Henry Cuellar (D), representing Starr County as part of the 28th Congressional District, won the county with 72% of the vote. (Cuellar won the seat with 57% district-wide.)
Hidalgo County sits in two different U.S. House districts: the 15th and the 34th. Republican Monica De La Cruz won the 15th District with 53% of the vote, but Democrat Michelle Vallejo won Hidalgo with 55%.
In the 34th District that includes both Hidalgo and Cameron counties, U.S. Rep. Vicente Gonzalez (D) won 50% of Cameron County and 58% of Hidalgo. (Gonzalez won the seat with 53% district-wide.)
The counties' political leaning was similar in 2020. Republican presidential candidate Donald Trump won Texas with 52% of the vote to Democrat Joe Biden's 46%. But Biden carried the three Valley counties: Hidalgo with 58% of the vote, Cameron with 56%, and Starr with 52%.
In the 2020 Senate race, incumbent John Cornyn (R), first elected in 2002, won with 54% of the vote statewide. However, Democratic challenger Mary Hegar won the three Valley counties, with roughly 55% of the vote in each.
Areas of Agreement on Immigration
Today, there is only one topic at the top of everyone's list of concerns: immigration. Despite the political and ethnic diversity of the dozen people I interviewed, there were three points on which they all agreed.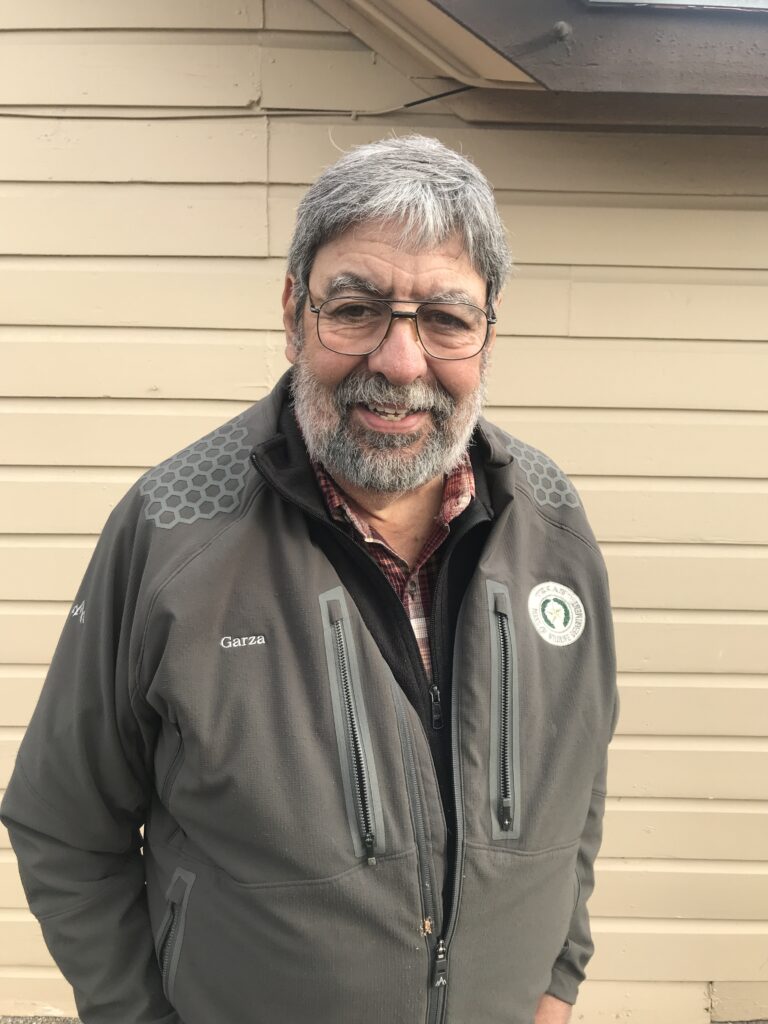 First, immigration is a problem. However, as former Brownsville mayor Ygnacio Garza said, "Understanding the border decreases with distance from here."
All the residents interviewed said they are frustrated that there is no current solution that stops the flood of illegal immigrants crossing the border, while allowing a faster path for legal immigration and obtaining work permits. And everyone wants to see the flow of drugs curtailed, though like across America, there are huge differences of opinion about whether border protection efforts like the wall have any real impact.
Second, there needs to be legal ways for people who want to work in the United States to come here, work, and return to Mexico or other countries. Ranchers, farmers, shrimpers, restaurants, and many others desperately need the labor force. Garza and East said Anglos just will not fill the kind of jobs that recent immigrants will. East said he provides housing, food, electricity, water, and on-site healthcare as needed to keep a loyal workforce on site. The Hispanic labor force in America is graying and a legal framework to allow foreigners to replace them is critical.
And third, there is universal agreement that politicians seem much more interested in provoking anger and raising money from the immigration issue than in solving the problem somewhere in the middle. Diana Cisneros owns a restaurant in downtown Brownsville. She needs and employs Hispanic workers but gets angry with recent immigrants who don't or can't work and panhandle her customers. Local Anglos who live on a golf course bordering the river welcome nightly visits from Border Protection but did not allow the border wall to cross their property or ruin their view. People on all sides of the issue are frustrated that Congress seems incapable of any kind of cooperative discussion, much less solution, to the border problems.
Finding an Equilibrium
For more than 200 years, the Valley has been fueled by three things: good soil, border commerce, and cheap labor. Moving north from the river, away from the border, farming still sustains much of the local economy. Raw materials and finished goods pass back and forth across the border 24 hours a day. Cheap labor, though, may be in short supply, as workers on farms, ranches, and almost every other industry age, and the political impasse on immigration drags on interminably.
The land in the Rio Grande Valley is not unique. There are farms and ranches, suburbs and cities. As in many parts of the country, the tillable dark soils now share the land with horizon-to-horizon orchards of wind farms that have sprouted up in the last decade. The weather is generally good at least until the next hurricane makes landfall on a city that is just a few feet above sea level. What may be unique are the people who live right on the border, whether they have been on the northern side for generations, just a few days, or flow back and forth like the river used to. They are loudly proud of the powerful ties between the two border towns and their respective people. Brownsville resident Larry Lof summarizes what does, perhaps, make his city unique not only along the Texas border but also within the international economic, social, and cultural milieu: "We can't say that the city is a model; it is an imperfect community that has managed to find within itself an equilibrium."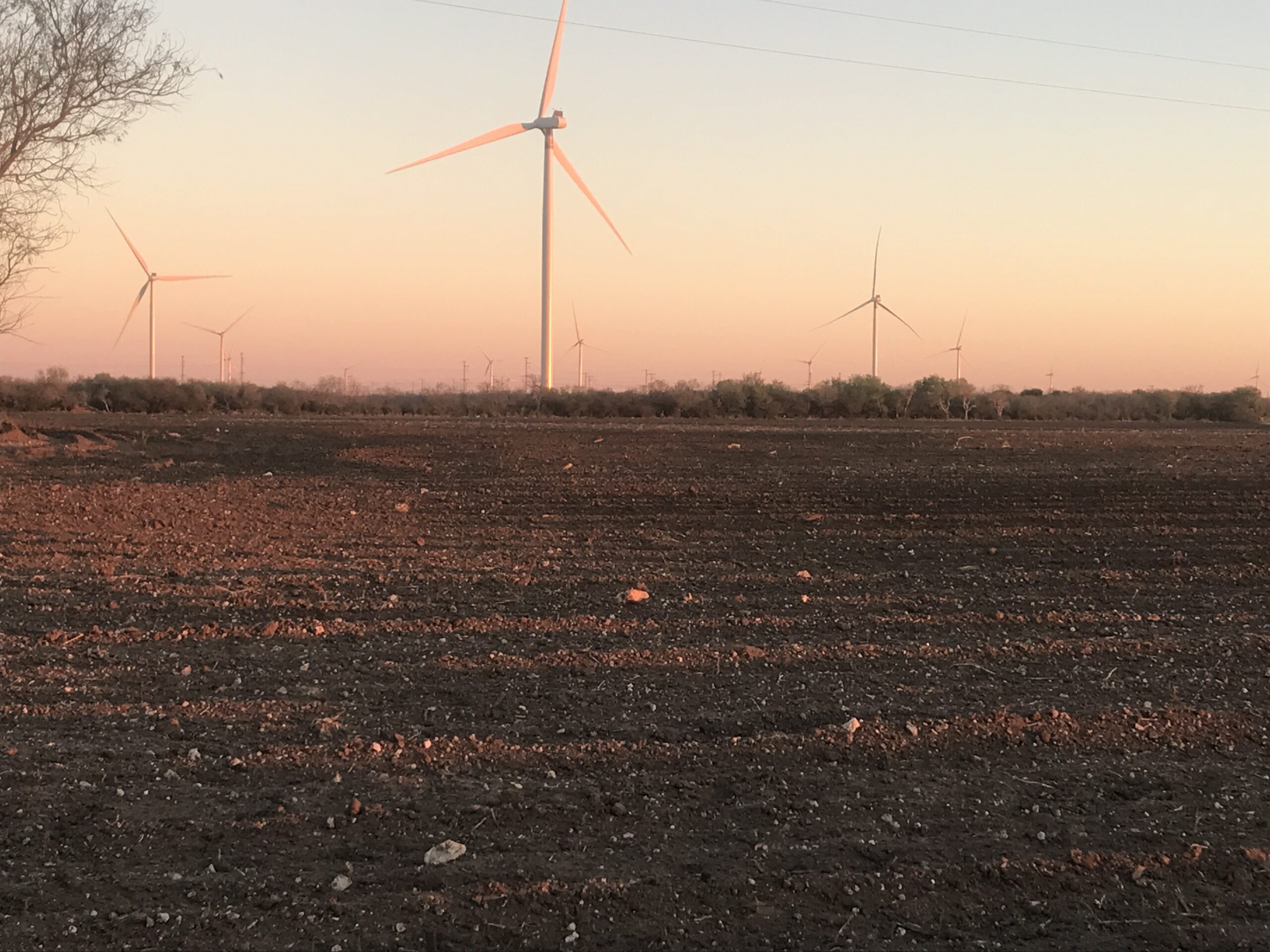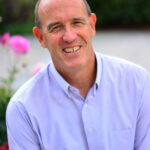 Grant Lichtman, an author and educator, has begun a long, audacious journey in a small RV to understand what wisdom lies in overlooked communities and cultures that we are losing amid the cacophony of news media, social media, political media, and one-minute "influencers" who are paid to be anything but wise. As Lichtman travels along "Wisdom Road," his big question for people he meets is: "What elements of your cultural traditions might help heal the deep divides in our society today?"