Americans' Fear of Seeking Medical Care During Covid-19
It seems so long ago, but it was only late February when the Covid-19 virus first arrived in the United States and quickly spread to North Texas. Less than four frightening months later, we still face uncertainty about a "second wave" occurring in summer or early fall.
The potential threat of Covid-19's spread increased significantly in late March, forcing hospitals, private practices, and clinics to reduce procedures and surgeries deemed non-emergency. This strategy was an attempt to conserve bed capacity for the expected surge in patients. Unexpectedly, many people suddenly feared seeking medical treatment because they were afraid of contracting Covid-19 in hospitals or clinics.
A recent Kaiser Family Foundation tracking poll showed that approximately half of the public stated they had skipped or postponed medical care due to the Covid-19 outbreak. The poll also asked people who skipped or postponed surgery if their medical conditions had become increasingly worse, with 11% responding "yes."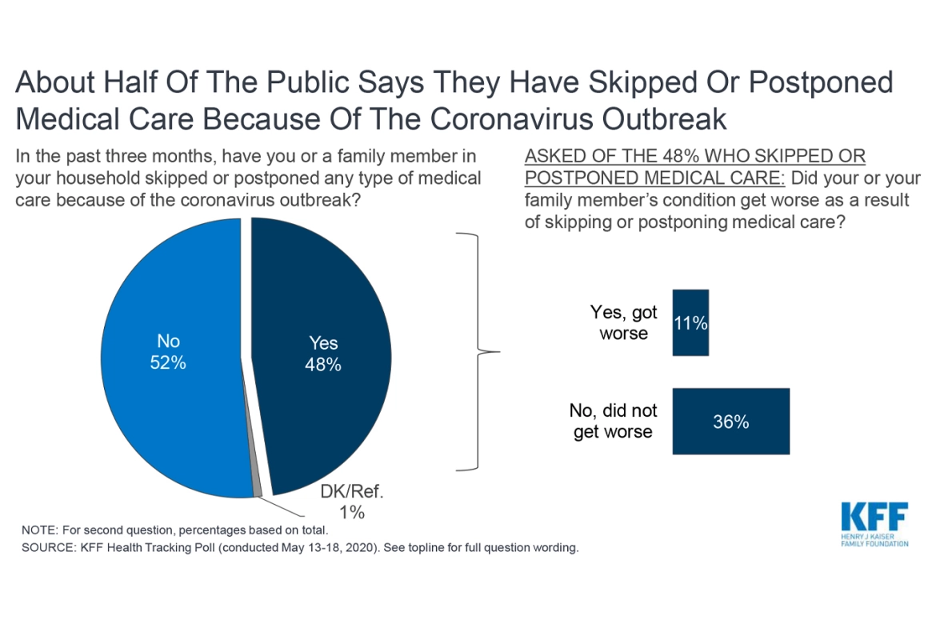 In the "Morbidity and Mortality Weekly Report" released June 3, 2020, the Centers for Disease Control and Prevention stated, "During an early 4-week interval in the COVID-19 pandemic, emergency department (ED) visits were substantially lower than during the same period during the previous year."
According to the report, the striking decline in ED visits in the U.S., with the highest decreases in regions where the pandemic was most severe in April, suggest the pandemic has altered the public's use of the ED. In addition, residents who use the ED as a safety net because they lack access to primary care might be disproportionately affected because of their concerns about Covid-19.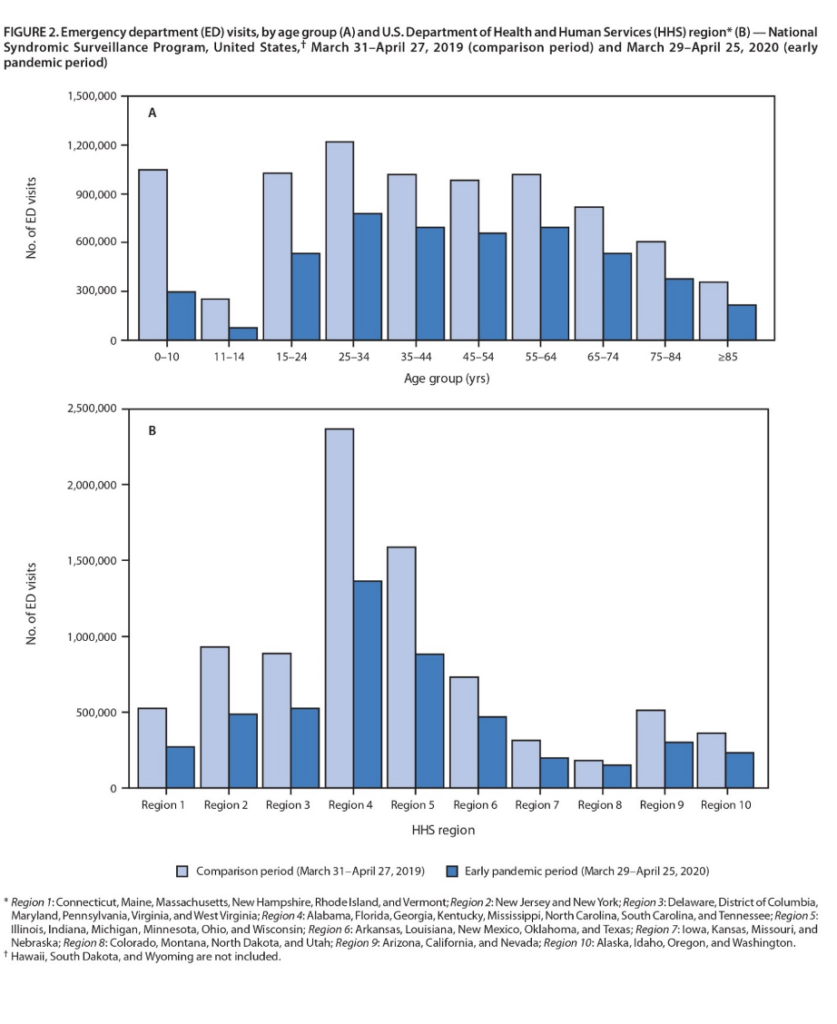 Such fears had wide ramifications as many people afraid to call 9-1-1 for chest pain and numbness in their arms were experiencing severe cardiac episodes and strokes. In Fort Worth, Texas MedStar Mobile Healthcare reported cardiac arrest cases were up 55% in May 2020 compared to the same time last year. Of those cardiac arrest patients, numbers for those pronounced dead on scene were up a staggering 65%.
The Medstar data also reflected a 21% decrease in calls for heart attacks. This is similar to national trends as a survey of more than 860 Emergency Medical Services (EMS) agencies conducted by the National Association of Emergency Medical Technicians found 61% of EMS agencies reporting decreases in responses, with an overall U.S. average of 35%.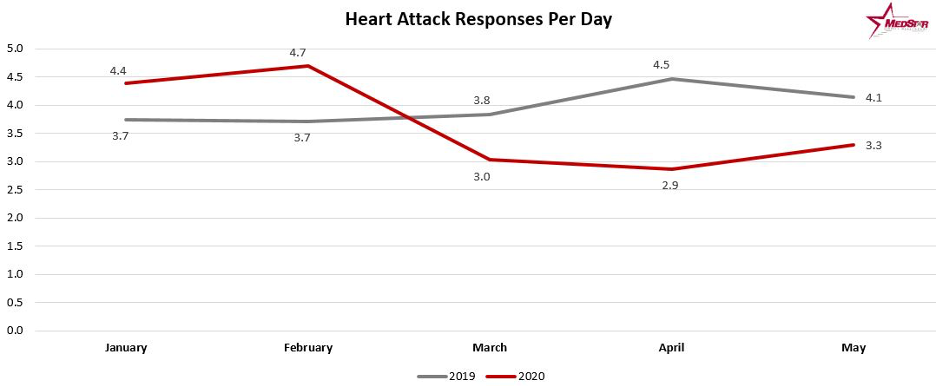 Increasingly, hospitals and health systems are concerned about the growing numbers of adverse patient outcomes due to hesitant delays to call 9-1-1. In reality, ambulances and hospitals are perhaps the safest places to be during the Covid-19 pandemic. Health-care professionals are rigorously tested and trained to treat the virus while using the latest infection control procedures.
In the Kaiser Family Foundation report, Dr. William Jaquis, president of the American College of Emergency Physicians, said the anecdotes he's heard of people delaying care have been troubling, with patients suffering heart attacks and strokes at home. He urged people not to skip going to the emergency room.
"Don't sit home and have a bad outcome," Jaquis said.
Research from Cigna revealed similar results, suggesting patients may be deferring care for acute conditions due to concerns over Covid-19. Cigna's research also disclosed that hospitalization rates had decreased.
"Reductions in hospitalizations for non-elective conditions such as acute coronary syndromes and transient ischemic attacks raise the possibility that patients may be deferring necessary elements of clinical care," said Saif Rathore, Cigna's head of data and analytics innovation. "We believe this data calls for efforts to ensure patients continue to seek critical care during the Covid-19 pandemic."
No matter the research or U.S. region, everyone's health appears to be impacted by the ongoing fear of Covid-19. Unfortunately, the virus will be with us for a while. During this trying time of a "new normal," we cannot lose sight of continuing our crucial non-Covid-19 treatments. Such fears could cost us additional lives, including your own.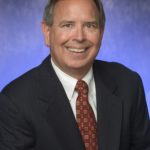 Stephen Love is President/CEO of the Dallas-Fort Worth Hospital Council.